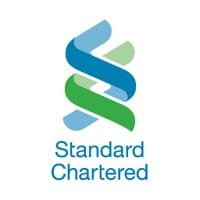 Standard Chartered Bank announced its partnership with Sociolla through nexus, its Banking as a Service solution. The collaboration will enable Jakarta Barat-based Sociolla to offer financial products, like savings accounts, loans and credit cards that are powered by nexus in late 2021, subject to regulatory approvals.
This is the second partnership which nexus has forged in Indonesia, giving Standard Chartered Bank the opportunity to reach the unbanked and expand its customer base.
More Indonesians are migrating online to purchase consumer goods on e-commerce platforms amid COVID-19 times. The pandemic has revealed the need to accelerate digitisation efforts in banking, through which Standard Chartered Bank aims to increase financial inclusion.
Andrew Chia, Chief Executive Officer of Standard Chartered Bank Indonesia enthused, "We are excited to announce our partnership with Sociolla, Indonesia's leading beauty and personal care e-commerce platform. This second partnership with an e-commerce platform reaffirms Standard Chartered Bank's commitment to grow our footprint locally. We believe the future of banking is digital, and nexus is poised to leverage strategic partnerships that enable greater financial access for Indonesians."
Sociolla's ambition to transform the beauty industry through technology. Digital payment has a huge role in promoting Indonesia's digital economy. With the huge volume of beauty and personal care products being bought online, it is imperative that the industry caters to adapt to the customers' rising demand for digital payment methods.
Co-Founder and President Director of Social Bella (parent company of Sociolla), Christopher Madiam enunciated, "We are truly excited in being the first beauty-tech company that is collaborating with Standard Chartered Bank to provide beauty enthusiasts with this innovative banking solution. At Sociolla, we are proud of our tech-led capabilities in providing customers with a holistic and unique beauty experience that truly meets our customers' needs. The banking service is an important added value to continuously complement our integrated beauty ecosystem, especially now that we have been noticing a growing demand from our customers for trusted digital payment."
Announced in March this year, nexus was incubated at SC Ventures, Standard Chartered's innovation, FinTech investment and ventures arm. Through the Banking as a Service solution, digital platforms and ecosystems like e-commerce, social media or ride-hailing companies, will be able to offer loans, credit cards and savings accounts co-created with the bank to their customers under their own brand name. The bank intends to further roll out the service to markets in Asia, Africa and the Middle East with the right regulatory frameworks and established digital platforms.
Recently, the bank announced the official launch of Mox, its new virtual bank created in partnership with PCCW, HKT and Trip.com, to the general public in Hong Kong. It set up a joint venture with Assembly Payments in February to develop and deliver payment solutions. and has also built a digital open platform, Solv, to help Small and Medium Enterprises (SMEs) in India and other markets grow by providing access to financial and business services.