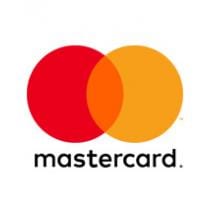 Building on the partnership announced in Pakistan in 2020, SadaPay and global payments technology company Mastercard are issuing numberless and contactless-enabled cards in the Middle East & Africa (MEA) region which is said to benefit users to transact in a simple, fast and secure way.
The announcement further strengthens Mastercard's commitment to promoting financial inclusion in emerging markets and encouraging the adoption of secure digital payment methods.
The new offering has been designed to provide SadaPay users with a safe and simple way to transact both online and offline. The physical version of the card is completely numberless, both front and back, thus providing the ultimate protection from the prospect of theft of personal and financial information. Cardholders can use the card to make e-commerce payments as their card details are safely stored within the SadaPay app.
The launch of the numberless card is the first implementation of Mastercard's Digital First program in Pakistan and the wider MEA region. This technology will set the stage for a more advanced digital payment landscape in the country offering cardholders with contactless and safer ways to transact.
"Our focus is to deliver a safe and secure digital experience to all cardholders. Mastercard is a trusted partner that enables issuers and merchants to leverage technologies such as the numberless cards to ensure safety of e-commerce and over-the-counter transactions in order to protect consumers and merchants against fraud. We are truly excited to be launching the first numberless card in Pakistan and the MEA region in partnership with SadaPay. We continue to partner with digital players across the region to launch exciting digital solutions and share innovations to advance financial inclusion, bringing us closer to a world beyond cash," said Ngozi Megwa, Senior Vice President, Digital Partnerships MEA, Mastercard.
"SadaPay takes the security of its customers very seriously and it is in that spirit that we have brought an innovative regime like numberless cards to Pakistan. Our users will now be able to make online and offline digital payments in the most secure way possible. We are also working to bring even more innovative ideas to the market all in the pursuit of customer delight. This is just the start and we're glad to be working with Mastercard to really explore the true potential of a financially included Pakistan," said Brandon Timinsky, Founder and CEO of SadaPay.
Banks and financial services can develop a fully digital product through the Mastercard Digital First program. The new offering makes payments and banking instantly available to consumers through the mobile banking app including services such as instant issuing, card controls and access to a wide array of features and benefits with additional bank support delivered via chat.
SadaPay is now operational and in its pilot phase under supervision of the regulator. The public rollout will begin once the pilot is completed.