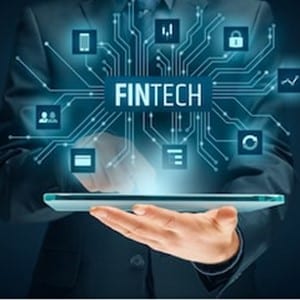 Sweden is home to one of the largest tech ecosystems in Europe. According to InvestStockholm, Investor appetites for Stockholm's FinTech scene helps drive exponential growth and Stockholm attracts more than 50% of the total foreign direct investments into Sweden. The city ranks 3rd in Europe after London and Berlin for total fintech investments, based on the 3-year average from 2017-2019.
Check out these 5 companies leading the Swedish FinTech market –
Klarna is a Swedish bank that provides online financial services such as payment solutions for online storefronts, direct payments, post-purchase payments, etc. Klarna is considered the most valuable FinTech in Sweden with capital standing at $1 billion. The country currently hosts around 48 startups with total funding amounting to $2 billion. It was founded in 2005 by Sebastian Siemiatkowski (CEO), Niklas Adalberth, Victor Jacobsson.
Recently, Klarna officially launched in Italy with the release of Pay in 3 solution. Italian customers will now be able to use Klarna's new shopping solution with H&M, Michael Kors and with several other well-known merchants to follow in future.
It also launched its newly redesigned app in a bid to boost the shopping experience for its users across the UK. The new app is expected to cover the entire shopping journey of users with content personalised on the basis of users' interests, preferred stores, and previous shopping behaviour.
Stockholm-based open banking solutions provider Tink recently announced the acquisition of credit decision solutions provider Instantor, in a bid to facilitate its European expansion. Tink is expected to leverage the acquisition for boosting its product offering and market position in Europe.
Recently, French mobile payment app Lydia selected open banking tech provider Tink with an aim to utilise access to PSD2 APIs across Europe. The companies have joined forces to work on boosting bank account connectivity for improving the app's user experience. The new open banking connectivity will be released in the coming weeks.
Founded in 2012 by Daniel Kjellén and Fredrik Hedberg, Tink is now offered in 17 markets across Europe and Latin America. Tink integrates with more than 2,500 financial institutions, reaches over 250m customers and processes more than 10bn transactions a year.
Established in 2006, Northmill is a Swedish techbank that aims to develop secure financial services for customers through new technology and innovation.
Northmill Bank recently announced that it has become a member of the Swedish Central Bank's payment system- RIX. The payment system's membership is expected to allow the neobank to add a range of new banking products and features to its banking offer, as well as adding extra layers of relevance and customisation. has also connected with the data clearing system and Bankgirot in a bid to offer products such as transaction accounts, the possibility to pay invoices directly in the app and make transfers between accounts.
Northmill Bank also announced the launch of customised service for people with hearing impairments. The new development aims to assist customers with their everyday banking needs. The Bank developed the new solution in-house and has made it available for its 200,000 customers.
Northmill Group AB operates as a FinTech company. The Company develops platform for wide range of financial services.
Founded in 2008, Sweden-based Trustly offers cross-border payments to and from consumer bank accounts at over 3000 banks in 29 European markets and connects businesses and consumers within e-commerce, travel, gaming and financial services.
Recently, Trustly, announced a new partnership with Swedish insurance company Folksam. The partnership is expected to enable students to pay for insurance quickly and receive claims payout directly to and from their online bank account.
Trustly is a payment method that allows customers to shop and pay from their online bank account, without the use of a card or app. Trustly provides its service through PayPal and TransferWise.
Payer is a licensed Swedish payments company focused on digital B2B payments for large corporate customers on a pan-European and global basis. Payer simplifies payments between companies.
Recently, Payer Financial Services announced that it has developed a new registration product for improving customer relationships. The product enables e-commerce merchants to verify new customers as trustworthy so they can make their purchases with ease. Payer today launched a beta test program with several B2B merchants.
The company's payments platform for B2B e-commerce aims to help companies to create payment experiences online, which creates sustainable relationships and increases their sales.
ALSO, READ:Â Open Banking Roadmap for Mid-sized banks in Europe by IBS Intelligence