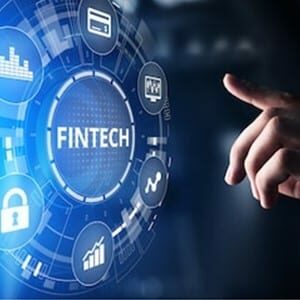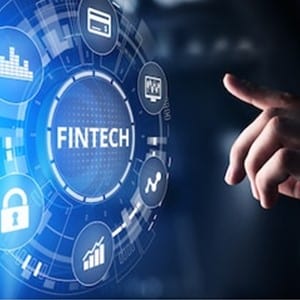 Singapore is one of the ten countries belonging to the Association of Southeast Asian Nations (ASEAN). The association of these nations show huge promise for the FinTech industry as large parts of the market remain untapped. The improved penetration of mobile phones and internet has paved the way for consumers to access FinTech. There is a high investment in FinTech infrastructure being witnessed, along with the acceptance of new-age technology by consumers and businesses alike. Singapore is said to have one of the most buoyant FinTech ecosystems in the region. The island state is also acknowledged to be one of the established wealth management centres.
In September 2019, the investment in Singapore FinTech reached USD 735 million. In April, the Monetary Authority of Singapore (MAS) launched a S$125 million package to strengthen the FinTech and financial services capabilities of the country. The FinTech sector in Singapore sees Machine Learning (ML) and Artificial Intelligence (AI) algorithms being used generally in the lending and asset management services. The applications of blockchain are also being widely used and explored in the country's FinTech sector. Below is a list of 4 funding announcements that were made this month.
Thunes
Singapore-based FinTech startup Thunes, which operates a global B2B cross-border payments network, announced its latest Series B funding round that saw Africa-focused Helios Investment Partners leading the US$60 million investment in it. Additional investors included were Checkout.com as well as existing investors GGV Capital and Future Shape.
In August, Thunes announced an 80 per cent increase in transaction volumes for Q2 2020. Launched in 2016, Thunes' global network connects mobile wallet providers, banks, technology companies, and money transfer operators, enabling cross-border payments to and from emerging economies in a fast and secure manner. Presently, Thunes connects different payment players in over 100 countries, allowing them to tap into the partner network in emerging markets.
The latest round of funding is expected to drive the continued development of Thunes' global network and accelerate its expansion and growth in Africa, Asia, and Latin America. The capital raised will be deployed to expand its team and product offerings, including business payments and collections from emerging markets.
In May 2019, upon regulatory approval, Thunes closed a US$10 million Series A financing led by GGV Capital, a global venture firm. Thunes' Series B funding takes the company's total funds raised to US$70 million.
Syfe 
Singapore-based digital wealth manager Syfe announced the successful closure of its SG$25.2 million (US$18.6 million) Series A funding round. The investment round was led by Valar Ventures, a VC fund for high potential FinTech companies.
The capital injection will enable Syfe to accelerate its journey toward reshaping the future of investing and saving in Asia. The funds will be used to enter new markets, develop new products and services, hire top talent, and enhance Syfe's technology platform.
Other participants in the round were Presight Capital, and existing investor Unbound, the UK-based investment firm that led Syfe's seed funding round in July 2019.
Founded in 2017 and publicly launched in July 2019, Syfe's digital wealth management platform is said to challenge the status quo of sophisticated wealth management resources typically being available only to high-net-worth individuals or institutions.
Syfe is licensed by the Monetary Authority of Singapore (MAS) under a Capital Markets Services (CMS) License (CMS License No: CMS100837) for conducting retail and institutional fund management activities.
Active.ai, Cardup, Funding Societies, PolicyPal and Transwap 
These FinTech companies received the first batch of investments from AMTD as part of the AMTD Singapore Solidarity Fund under the AMTD ASEAN Solidarity Fund Group. This batch of investments amounted to S$11.5 million through a mix of investment structures including equities, convertible notes, venture debts, warrants and options, among others. AMTD Group is a comprehensive financial services conglomerate, with businesses in investment banking, asset management, digital financial solutions; and non-financial services areas including education and real estate investment.
The selected companies are Funding Societies (an SME digital financing platform in Southeast Asia), Active.ai (a platform that offers cloud-based Conversational AI, helping financial institutions redefine their customer services and automate processes), Cardup (a credit card enablement platform, which allows payment and collection of expenses using a credit card, in places where cards are not accepted), Transwap (a cross-border payments platform for regional businesses), and PolicyPal (an InsurTech company, also the first graduate of MAS FinTech regulatory sandbox).
SynOption
Singapore-based FinTech start-up SynOption announced the closure of its second round of funding in June 2020. The amount of funding was not disclosed. SynOption's electronic trading platform, Optimus, simplifies the execution of FX Option trades for institutional investors by enabling them to trade on the best price from multiple banks at a centralised venue.
SynOption mentioned that it has garnered keen interest from investors, including big names like Kristal.AI, who have joined an already elite group of FX industry veterans as investors. The first round of funding was in October 2018.
SynOption is said to be the first firm to be accepted in Monetary Authority of Singapore's (MAS) Sandbox Express and enjoys that status till Dec 31, 2020. The company intends to apply for a Recognised Market Operator (RMO) license in Singapore. With the MAS focus on making Singapore an FX Hub in the region, SynOption hopes to be able to contribute to the goal, whilst benefit from building relationships with the players who are adopting the FX Hub.