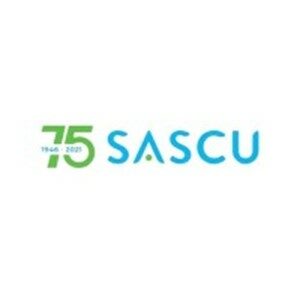 Temenos, the banking software company, has announced that Salmon Arm Savings and Credit Union (SASCU) has extended its partnership with Temenos, completing the implementation of the newest functionality of Temenos Analytics to drive its growth strategy.
SASCU is a community-focused, financial organization driven to provide world-class products and services for all phases of a member's life. The CU has 20,000 members, and $800mn assets under management and continues to grow in size and product offerings using Temenos Analytics to deliver seamless, hyper-personalized digital experiences for its members.
"Our vision is to be our members' lifelong partner – to do that, we need to make sure that we are offering them the products and services they need. Advice and member experience is not one-size-fits-all. We continuously seek new ways of doing things, and for that we need to fully leverage our data. Temenos has enabled us to enhance the range of products we offer in order to deliver better choice, value, and a member-centric experience. By expanding our relationship with Temenos and implementing the enhanced functionality, we will empower our employees to better serve our members, and fully leverage data to drive our strategy,"said Barry Delaney, President and Chief Financial Officer, SASCU Financial Group.
Temenos Analytics is core-agnostic, allowing the CU to run on a third-party core, break down data silos and improve data accuracy, all with a single view. The CU has been using Temenos Analytics to drive profitability and strategy for 10+ years as it has grown. Temenos Services Partner ClearSight Solutions collaborated with Temenos to implement additional capabilities at the CU to modernize the way SASCU uses data with Temenos' funds transfer pricing and activity-based costing capabilities. Leveraging the full strength of Temenos' reporting tools, SASCU is now capable to calculate the profitability of every member and product using financial models to identify areas for improvement and new product development. This will enable the CU to improve financial performance and the member experience.
"Financial institutions face many challenges such as the acceleration of digital, intense competition, changing account holder behavior, and high operating costs. Continued investment in innovation and technology is vital to success, which is why more than 30 Canadian banks and credit unions partner with Temenos. As a leading provider of banking technology, Temenos enables SASCU to overcome these challenges and create hyper-personalized experiences, ensure higher member satisfaction and increase profits. We're delighted that, supported by ClearSight's valuable in-depth business and technical knowledge, SASCU has implemented additional Temenos technology, and we look forward to continuing to support the team as it continues to grow and create meaningful member relationships," said Jacqueline White, President, Americas, Temenos.