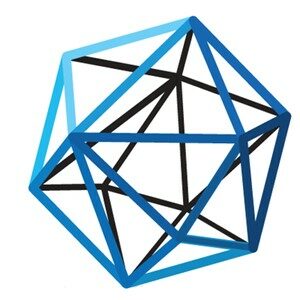 Refinitiv, a leading provider of financial markets data and infrastructure has announced partnering with The Sentry, an investigative and policy team that seeks to prevent African war criminals and their business networks from abusing the international financial system.
Every year, Africa loses billions of dollars in illicit financial outflows. The sentry seeks to create significant financial consequences for kleptocrats, war criminals, and their international financial facilitators through economic and legal pressure. Co-founded by George Clooney and John Prendergast, The Sentry is a strategic partner of the Clooney Foundation for Justice. The organization uses open-source data collection, field research, and state-of-the-art network data analysis technology, and works in partnership with local and international civil society organizations, journalists, and governments to track and analyze how armed conflict and atrocities are financed, sustained, and monetized.
Through the partnership, The Sentry will provide Refinitiv World-Check with hard-to-obtain information on illicit activities and individuals who operate in Africa. This data is expected to expand World-Check's capability to assist companiesin meeting regulatory obligations with respect to money-laundering and the financing of terrorism.
"Two decades ago, we created World-Check to assist our customers as they sought new ways to meet regulatory obligations with respect to protecting their businesses from financial crime. As we mark World-Check's 20th anniversary, we continue to bolster our dataset and grow our partner network, most recently by joining forces with The Sentry. We're proud to work with The Sentry, and we look forward to identifying new ways to help halt war criminals and war profiteers as our partnership continues to evolve," said Che Sidanius, Head of Financial Crime Regulation and Industry Affairs at Refinitiv.
Beyond the provision of data, The Sentry and Refinitiv Platforms will work together on joint events, webinars, whitepapers, and other educational content.
"To help prevent future mass atrocities, the public and private sector must target the financial infrastructure enabling armed violence and grave human rights abuse. As a pioneer in using data and technology to combat financial crime, we welcome Refinitiv's expertise and global reach in the fight against war criminals and war profiteers. By integrating our data with World-Check, we're getting closer to targeting those responsible for fuelling war and mass atrocities where they are most vulnerable – their money," said Megha Swamy, Deputy Director of Illicit Finance Policy at The Sentry.