Back
Mastercard is upskilling staff to compete with start-ups
By Sunniva Kolostyak
What do you do when start-ups and new technologies are continuously developing to compete for market shares? Sunniva Kolostyak spoke to Steve Boucher, VP of Global Talent Development at Mastercard, about encouraging employees to develop new skills through learning platform Degreed.
Why did you decide to introduce Degreed to the company and how long did it take to implement?
"In 2010, Mastercard named Ajay Banga as its CEO. The financial services industry was recovering from the recession and start-ups threatened disruption with new payments technology.
We were already one of the first electronic payment companies to use AI-powered fraud protection, biometric security tools, and touchless technologies. However, there was still a lingering perception that Mastercard was not a technology company.
In order to remain competitive, we had to embrace new technologies and expand. Banga recognised that to do this, Mastercard's company culture would have to evolve to accelerate innovation and pivot product development towards developing digital technology offerings, including mobile payments, digital wallets, and cybersecurity enablements for fraud detection.
A cornerstone of this new culture would be encouraging employees to build new skills, but our learning strategy, at the time, was not fit for purpose. Our in-person classroom sessions were growing too expensive and Mastercard University, our internal online learning management system, saw very little use. To truly transform, Mastercard had to give employees a better learning experience- a reason to want to learn.
To fulfil this, my team and I identified a clear vision: 'Connect employees to the content, people, and experiences that matter most to them.' We realised that if we have the right information, we can create personalized learning experiences. We can find a way to connect to individuals. Degreed's platform was the foundation for all of this because it helped us to create pathways that were hyper-relevant to our industry and that connected people to the content that matters most to them.
We rolled it out to the Operations and Technology division – who are critical to developing new innovations. We didn't tell them what they should study, just what they found the most interesting, and the impact was immediate.
Many employees flocked to the system, but some were sceptical due to the issues we'd had with our previous system. So, we decided to feature various content providers on Degreed's platform including Pluralsight, LinkedIn Learning, Harvard Business Publishing and Mind Tools. Once employees understood what was at their disposal, engagement and uptake of the platform increased.
This process took several months, we took a considered approach as we wanted the Degreed offering to be completely right for our people – especially given the past issues we'd had with learning historically. When the platform was first launched in 2016, 60% of Mastercard employees initially used it. This has gone from strength to strength, 96% of our workforce now regularly engage with learning through Degreed – which is testament to how effective and aligned it is with the business' and individual goals."
How has Mastercard adapted its training programme during COVID-19?
"The beauty of using Degreed is that all learning resources are online, so Mastercard employees have been able to continue upskilling while the global shutdown has been enforced. It built a certain resilience into our learning strategy and empowered our people to quickly pivot when the pandemic hit.
We've been particularly focused on our people's wellbeing during this time and our Degreed pathways reflect this – there are pathways set-up to help people work from home, keep productive, build resilience, and protect their mental health. We also recognise that this time is unlike any other, it's a highly stressful period, so we haven't pressured our people to keep learning if this isn't a top priority for them right now. That said, there's a breadth of content available on Degreed, including more 'bitesized' learning in the form of short articles, videos, and podcasts. This makes it easy for an individual to engage with learning on-the-go, during a daily walk, for example, or when reading in the park. Making learning opportunities accessible throughout the day can help to motivate people to spend a few minutes building their skills."
Why is it so important to keep on educating staff?
"The FinTech and payments industry has faced much disruption over the past few years, it's continuously evolving and that means our people must keep upskilling to thrive in this environment. We need to arm our employees with the right skills for today and for tomorrow, to remain at the forefront of the payment space.
We've also got the ethos, "Doing well by doing good" and learning feeds directly into this. If our people are equipped with the right skills to do their best work and reach their full potential, then Mastercard benefits as well. Through greater job satisfaction and retention, as well as higher productivity and quality work."
How does Mastercard, as a company, benefit from upskilling?
"Mastercard is a leading technology company that focuses on the payment space, to keep this market position and remain innovating in the sector, we need people with the right skills. That directly comes from upskilling. Every individual at Mastercard can access tailored learning for their ambitions, career goals, and to help them make the next move in their career journey. This keeps Mastercard growing, coming up with new innovations, and responding to new technology, entrants, and trends. As we look to develop new products and solutions for the market, skills are the foundation – we must anticipate the skills that will support our business strategy over the coming years and engage with our people to build those skills in-house.
Which skills are particularly popular? And which do you see as becoming increasingly important in the future?
Mastercard encourages its people to learn skills aligned with their interests and career goals. We want our people to bring their best self to work – and sometimes that means learning skills that are unexpected. We have people learning everything from historical facts to wine tasting.
This may not seem completely aligned with our business goals, but every learning activity is an opportunity to build power skills. These more human skills, like creativity, an entrepreneurial mindset,  and critical thinking, are essential in the coming years. Our people will have to adapt, pivot quickly to new demands and services, and potentially shift roles – this kind of learning helps to prepare them for this.
Of course, skills that respond to the technology trends around us will also be vital in the short term. Skills like data analysis, machine learning, cloud computing, and understanding blockchain are all important in the near-term. I'm always mindful, however, that the shelf life of skills is around five years (and shrinking, thanks to advances in digital transformation and the shifting nature of work). So, the most important skill, in the words of Peter Drucker, is the skill of learning new skills – everything else will become obsolete over time."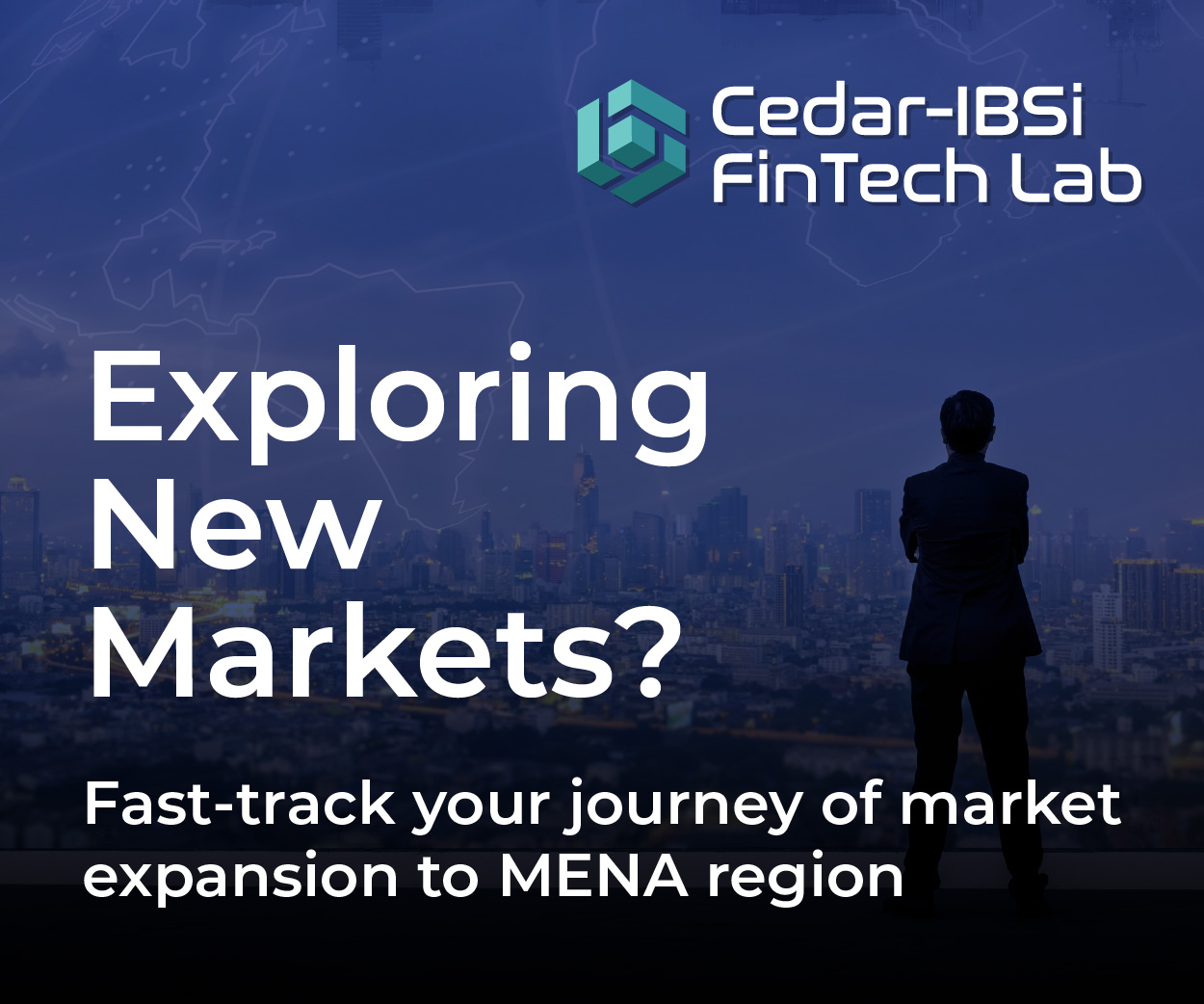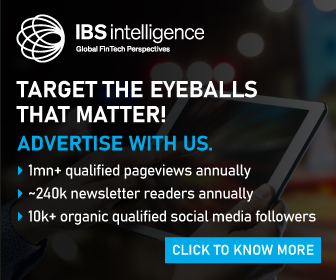 IBSi Daily News Analysis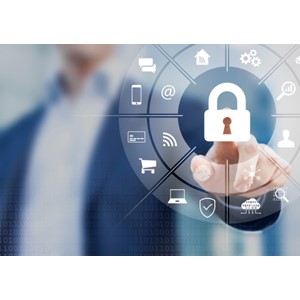 November 29, 2023
Degreed
How Financial Cybersecurity landscape will evolve in 2024 with banking Trojans and direct payment attacks
Read More
IBSi FinTech Journal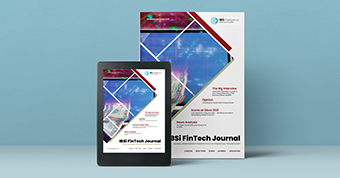 Most trusted FinTech journal since 1991
Digital monthly issue
60+ pages of research, analysis, interviews, opinions, and rankings
Global coverage
Subscribe Now
Other Related News
Related Reports