Back
Looking back at FinTech in 2021- Here's what the industry had to say
By Leandra Monteiro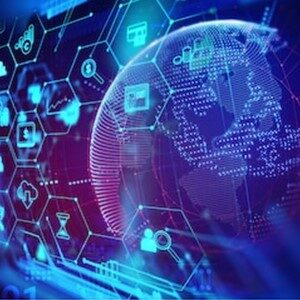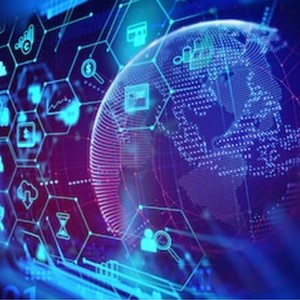 Raj N, Founder and Chairman, Zaggle and ZikZuk said, "Banking was and will continue to be at a cusp of a revolution. Several FinTechs have declared their ambitions to become digital banks in the near future. Payments were the major push-forward with the opening up of regulations allowing real-time cross-border payments. India has experienced a significant transition in terms of credit availability, being quite beneficial to the Indian economy.
FinTech players have adopted products such as UPI wallets, digital credit cards, and the Buy Now Pay Later ecosystem, thereby acquiring traction among millennials and Gen Z. Consumer-centricity was a distinctive trend. Improvisations in terms of providing customers comfort and punctuality are likely, with stronger AI and ML integration, providing organizations dimensions of agility. This year has been about blockchain, cryptocurrencies, the new metaverse, and its less understood implications for the financial sector. FinTech sector will see deep rounds of funding, ease of banking, and payments, especially in the retail segment in the year to come."
Akash Sinha, Co-Founder & CEO, Cashfree Payments shared, "Year 2021 has been remarkable, as the digital payments industry crossed multiple milestones. With over 1.16 billion wireless telecom subscriptions, the world's second-largest internet population, nearly 1.5 billion cards, and many innovative digital payment modes, India is poised to be one of the largest and the fastest-growing digital payments markets in the world.
While the shift to digital payments is not new, it has seen a steady rise over the past two years. Amid Covid-19, India was home to the highest number of real-time online transactions in 2020 ahead of countries such as China and the US. The good part is that the change in payment habits appears to be more permanent as digital payments have continued the same pace of growth in 2021, compared with 2020.
India's journey of creating a digital financial infrastructure has been characterized by collaboration between the government, the regulator, banks, and FinTechs. 2021 saw several productive decisions being made on the regulatory front across various domains such as tokenisation, UPI on feature phones, and offline payments – clearing the path for an exciting time ahead."
Ankit Bhatnagar, Head of Product, Mswipe shared, "In the past one year, the sector has shown immense potential – be it strengthening digital payments infrastructure or technological advancements to an integration between the entire ecosystem. Digital payment infrastructure has seen the steepest adoption among SMEs during the last two years.
As a result, small businesses now have an opportunity to go beyond digital payments and avail financial services like lending or embed financial products like BNPL at the checkout stage. Be it a BNPL offering or micro-ATM service, or insurance, small retailers have the opportunity to diversify business, thanks to digital adoption. The government has made payments even more simple with initiatives like E-RUPI which will definitely help increase digital payment acceptance in Tier 2 and 6 in 2022."
Lalit Mehta, Co-founder & CEO, Decimal Technologies shared, "As the pandemic continued into 2021, India witnessed a further rise in technology adoption in financial services. One segment that has been changed forever is lending. In the past year, digital lending has come to the fore and portrayed its ability to eliminate these common problems thus, making the complicated process seamless.
Digital lending especially emerged as a boon for MSMEs that have traditionally struggled with credit accessibility due to the lack of proper financial documentation or collateral for the underwriting process. FinTechs enabled the use of alternative data for underwriting in digital lending, turning MSMEs credit-worthy."
Ashraf Rizvi, Founder & CEO, Gilded said, "As each year comes to a close it is human nature to reflect on just the past twelve months. At the same time, it serves us well to remember that prudent investments are often held for the long-term. Gold is one such investment that has consistently outperformed cash deposits and inflation when held for the long term.
Over this past year, gold in India has indeed gone through both rise and fall in demand. With digitisation becoming more prevalent in our daily lives, digital gold also gained considerable traction in India as it combines the traditions attached to the yellow metal that the older generations appreciate with new-age technology that the millennial and Gen Z population desire.
The pandemic brought the importance of building wealth into the spotlight and many resorted to investing in gold as it is widely known as a safe haven during turbulent times. Digital gold emerged as a great investment option, especially for first–time young investors, due to it being easy to purchase through fractional investments and to hold on to as a long-term asset."
Dilip Modi, Founder, Spice Money said, "2021 has been a memorable year for digital and financial adoption as well as inclusion, particularly in India's hinterlands. We saw the government and the RBI making strides towards inclusion by addressing rural-specific needs through developments such as deployment of 57 lakh payment acceptance devices under PIDF, plans to launch UPI on feature phones, and Jan Dhan 3.0's focus on doorstep banking.
While India continues with the digitisation drive, it is important to understand that rural India is still a cash-driven economy. Hence, in the coming year, there will be more innovations in the 'phygital model' that suits the rural lifestyle.
Throughout the pandemic years of 2020 and 2021, merchants have been helping rural communities with their basic banking needs, especially in places lacking traditional ATMs. They have been utilising micro-ATMs and AePS to empower rural India with easy access to their own hard-earned money. We expect more entrepreneurial rural youth to become nanopreneurs with the help of rural fintechs and play their role in furthering financial inclusion."
Amit Ratanpal, Founder & MD, BLinC Invest, Venture Capital Firm said, "The FinTech sector in India has seen its highest ever funding in 2021 – by end of November 2021, the Indian FinTechs have raised about $8 billion of equity during the year. Additionally, the Indian FinTech sector has seen 12 new Unicorns in 2021. Technology has been a key enabler to this trend as business models across all segments of FinTech are leveraging technology for various use cases like reaching out to underserved customer segments, building an ecosystem, providing hyper-personalized services, etc.
To state a few examples, Buy Now Pay Later models are leveraging technology to provide instant digital credit. Neobanks are providing hyper-personalized banking experiences to underserved customer segments. The evolving open banking API infrastructure has enabled embedded banking and financing which allows any company to add FinTech as a feature into its existing ecosystem. Accelerated by Covid- 19, the MSME segment is becoming a major battleground for digital adoption as startups, BigTech, and conglomerates are all vying to get a piece of this huge FinTech market."
Tarun Nazare, Co-founder and CEO of Neokred said, "The fintech industry has come a long way in recent years and especially has witnessed a revolutionary and lively phase in 2021 amidst Covid-19. With the FinTech market on fire and investment opportunities abound, the rivalry observed in the past year has also increased tremendously. With several trends seeing their ups and downs, a few of the highlighted trends that were caught in the spotlight were the ascend of Buy Now Pay Later, Hybrid Banking, and Digital Lending. From these trends, most analog technologies are being phased out as the industry quickly adapts to digital.
The industry is more active than in previous years as we emerge from the pandemic and move ahead to 2022 where the worldwide fintech business is primarily focused on developing digital financial solutions to contactless payments and generating a level of adherence that has not been previously existent."
Meghna Suryakumar, Founder & CEO, Crediwatch, shared, "Over the past 2 years, we've witnessed the resilience and strength of the people. Although adversity can have a detrimental impact on our lives it also puts us in a position to do better to beat the conditions we are subjected to. Technology has been a key pillar that has enabled us to continue living a somewhat normal life despite what transpired in the past 2 years. The rapid digital transformation seen across the different verticals presents a lot of opportunities in the years to come. The masses are starting to realize the upsides of going digital and we are very excited to see how this will pan out for the FinTech domain."
Ankit Gera, Co-Founder, Junio, shared, "The Year 2021 has been a promising year for fintech Startups where we have witnessed record-breaking Unicorns and the launch of many IPOs. Talking about KidsFintech, we will see more and more new-age Fintechs targeting pre-teens and teens and developing innovative and intriguing products that make them money-wise and financially smart as digitally native children consume massive amounts of online content, and gradually progress into digital transactions.
Digital payment which was mostly online is also seeing significant traction in offline POS stores, given the easing of the pandemic restrictions. There is significant concern among parents that the new young generation has a limited understanding of money, and the real-world concepts of savings and interest, compounding, etc. Late teens are getting very interested in cryptocurrency and blockchain tech. Web3.0 is here. This is just the tip of the iceberg, there is a lot more brewing in this space that we will experience in 2022."
Rohit Garg, CEO, and Co-founder, SmartCoin, Digital Lending Platform for MSMEs said, "The Fintech sector thrived in 2021 with more startup and internet companies chosen for market listings. When it comes to FinTech, payment innovations include several elements, like mobile payments, mobile wallets, contactless payments, identity verification technologies, and AI and machine learning for security.
In 2021 specifically, mobile payments have increased drastically. Given the rise in digital transactions and the subsequent rise in cybersecurity, cybersecurity will be a focus area for investors, fintech firms. In addition to threat security, fraud management, KYC, and password-less security will gain increasing attention from consumers. Partnership models will be a critical means for companies looking to expand their service offerings. We'll likely see partnerships emerging across the fintech sector — from wealthtech to insurtech — and involving a range of participants from the big techs and platform players to financial institutions and larger fintechs looking to add to their core services.
We'll likely see B2B services such as banking-as-a-service gain even more ground on the investor radar— not only in the payments space, but also in areas like insurtech, wealthtech, and regtech. We expect to see embedded finance continue to gain traction as organizations strive to integrate financial services with other environments."
Rahul Kumar, Co-Founder, Vital, Insurtech Company shared, "2021 has acted as a catalyst for the health insurance industry, adding new perspectives to the sector and increasing the demand amongst consumers. An increased fusion with technology has also led to the transformation of traditional health insurance services.
Responding to the growing demand from people, many private health insurance players have digitized their operations while a whole set of new-age insurtech players have also popped onto the scene. This has enabled the industry to reach a larger customer base and also drastically reduce the response and turnaround time for all the services-related processes, including claims."
Mandar Agashe, Founder & Vice-Chairman, Sarvatra Technologies ltd said, "Compared to the previous year, the Indian economy had a better phase in 2021. As a result, large banks, small finance banks, as well as cooperative banks witnessed growth in the number of digital transactions done through UPI, AePS, etc.
The government and RBI have played a significant role in creating space for better adaption of digital modes of transactions. Semi-urban and rural India is slowly pacing their way to use more technology-enabled banking facilities.
The coming year is likely to be fruitful in case the infrastructural challenges are appropriately addressed, easier regulative reforms are introduced and rural India is encouraged to undertake more and more digital transactions with the support of large private sector banks, small finance banks, cooperative banks, NBFCs, and other financial institutions. With various measures undertaken by Government, RBI, and NPCI, the year 2022 is likely to witness accelerated growth in innovation in the digital payments space."
Anand Kumar Bajaj, Founder, MD & CEO, PayNearby said, "I feel the best thing to come out of the COVID-19 pandemic was its emphasis on the need for symbiotic connections between fintech and banking. It has turned out to be a silver lining for the country's digital finance sector.
To ensure that every citizen has access to cash anytime, anywhere, we have also built a distribution network of one lakh Micro ATMs across the country. This added strength to our robust Aadhaar ATM network, which is servicing more than INR 3500+ crores withdrawals monthly. The Micro ATM network added north of INR 500 crores of monthly card withdrawals to our overall ATM throughput.
In addition, to upskill and modernize the retail segment in the country, we introduced PayNearby NeoDukaan, a store manager app with features like digital payments, digital ledger, and digital store, designed to make every shop in Bharat – modern, digitally-empowered, and future-ready.
We believe the country's vision of 'Digital India', will be achieved by driving digitization from Bharat, where 70% of the population resides. In the process, small and medium businesses like Kirana stores will play a vital role as we move in 2022."
Bhavin Patel, Founder & CEO, LenDenClub said, "Peer-to-Peer (P2P) Lending is a new-age investment class that can build a safe future and brighten up the present simply by being a prudent investor. The post-Covid age is poised to witness a radical 180-degree turn in digital lending. P2P lending will be seen as an alternative investment class in less than no time.
P2P lending players will indeed be the real winners offering a unique blend of advanced technologies and quick financial solutions. It is a known fact that India's formal credit penetration falls well below that of similar emerging nations. In the coming calendar year, the sector will play a crucial role in filling the credit gap by making it accessible to masses from any part of the country. Further, P2P will play a vital role in growing the BNPL (Buy Now Pay Later) segment and massive penetration in MSME lending."
Vikas Singhania, CEO, TradeSmart said, "2021 will be featured as the golden year for the fintech sector. Overall, the financial environment has been good for the finance sector with liquidity and mobility restrictions nudging users to use fintech's for several transactions. From day-to-day banking to financial transactions, asset purchases, and the stock market operations all are now provided by fintechs using just your mobile.
On the private equity front, 2021 was the best year to date for fintechs. A record amount of money was raised by Indian fintechs, demonstrating their capability. In the first three quarters of 2021, a record $4.6 billion was raised as compared to $1.6 billion in 2020. Investments worth $2.4 billion were raised from 53 closed deals in the third quarter. This shows that Indian markets are willing to finance fintechs."
Ajay Lakhotia, Founder and CEO, StockGro, said, "With Sensex hitting 60K for the first time and India's unique investor base scaling past 50 million, 2021 has been a spectacular year for the stock market. This is a fine indication of how awareness has grown among retail investors to participate in the markets at the right time.
Young India is venturing deeper into the stock market and going beyond traditional saving practices with an informed & unbiased outlook. I can't wait to see how these investment & trading practices reflect on the markets in the coming years. At StockGro, we will continue to do our bit in fueling this financial revolution by simplifying and opening up the markets to folks from all walks of life."
Lizzie Chapman, CEO & Co-founder, ZestMoney said, "2021 has been a remarkable year for fintech and consumer startups in the country. We have seen digital habits go mainstream with UPI payments and online shopping taking off in a big way and emerging as a preferred choice. Indian startups have closed record funding rounds and we will now see customer centric solutions take center stage.
For the Buy Now, Pay later industry in particular, the year saw larger customer adoption driven by increased awareness around managing finances, transparency and convenience of this payment method. . We saw a 300% YoY growth in BNPL transactions on our platform. The one thing that has also stood out distinctly this year is the rapid adoption of BNPL among merchants.
The world woke up to the potential of BNPL just 18 month back, but India has known this for a decade. We believe India will be the largest BNPL market in the world. There will be more market cap created in this segment in India than anywhere else in the world in the coming time. It will be an India category.
2022 will see more collaboration between fintechs and banks as they roll out innovative products together. India has one of the most stable regulatory regimes in the world  and with banks and fintechs coming together, we can address the diversity of demand and drive financial inclusion for the country."
Kumar Abhishek, Co- Founder and CEO, ToneTag said, "As 2021 brought new challenges and latent problems to the fore, the pandemic bolstered our conviction that voice-based engagements and low-cost multi-functional solutions are essential for revival and survival.
The tremendous volume of small business owners who adopted our Smart Store and QSR solutions is testimonial to this need for better and advanced business tools, both by consumers and businesses.
Moving forward, we aim to enable digital payments via IVR throughout the country. With the successful completion of the RBI cohort earlier this year, we are ready to drive financial inclusion to the remotest parts of the country. We will soon be offering digital payment options that are not dependent on the internet and are device-agnostic."
Poshak Agrawal, CEO & Co-founder, Florence Capital said, "FinTech in 2021 has witnessed what is only the beginning of how technology can enable the financial ecosystem.
If anything, it has made the Indian economy more inclusive by streamlining cumbersome processes, increasing awareness of financial services, and enabling access to a range of services and products – whether it is credit, insurance, or general banking.
Entire segments of the population which were previously underserved because of constraints such as location, profession, gender are able to better their lives and participate in the economy in a new way.
FinTech is booming as a sector and 2021 has also shown us that it is time to pause and reflect on how we can come together and establish the standard of ethics and provision of services so that we can truly empower the people of India."
Anil Pinapala, CEO & Co-Founder of Vivifi India Finance said, "India, with its ever increasing digital footprint across all ages, will always hold an investor's interest; and next year, with the collective efforts of regulators, investors and financial service providers who are dedicated to work towards consumer education and consumer empowerment, there is greater growth in store. Further, the regulatory framework being defined now will bring more transparency and ideas into play.
The year 2021 has been a year of rapid change, and 2022 is going to witness the momentum take greater shape. The regulators deserve credit for enabling innovation at this pace, which sets 2021 off to a great start and now on to the next. With the possibility of digital banks and the entry of FinTechs into the banking eco-system, we can expect technological innovations expanding reach and furthering the process of making financial inclusion a reality."
Vineet Tyagi, Global CTO, Biz2X said, "The year 2021 has been a year that presented tremendous opportunities as well as challenges for the fintech sector. On one hand, the explosion of data provided on newer business models and newer products to be created for SMEs and fintech can go after that, so that leads to the opportunity of digitization capabilities and Fintechs which could leverage that to capture bigger market shares. Having said that, on the other hand, lenders and fintech companies who are in existing business because of Covid were under tremendous stress as small businesses and personal finance where they have lent suffered massive losses which were difficult to compensate.
Thus, the year 2021 has seen a rapid acceleration in FinTech adoption. The Fintech sector went through technological breakthroughs, which opened many opportunities for fintech companies and took them to newer heights. The year 2022 however, is going to be brighter in terms of innovation, technology adoption, and sharper solutions that find higher resonance in the marketplace."
Manan Dixit – Founder FidyPay said, "When we look back, we can see how it has come a long way, from basic payments to now automated UPI auto pay, recurring payment scenario, and overall growth of BNPL, but 2021 has been a major leader in the Micro lending solution space. This year has seen a tremendous increase in UPI payments, with billions of transactions taking place on a monthly basis, and the trend has now shifted to larger numbers. This year, as a result of BNPL, many industries have released credit on a pre-paid card; we will see larger FinTech startups and Neo Banks release such models. We will see payments, app-less banking, and conversational AI in the coming year. So there will be a lot of interesting evolution."
Aditya Damani, Founder, Credit Fair said, "The onset of the pandemic in 2020 highlighted the importance of risk management and compliance for digital lenders. We at Credit Fair are glad to have outperformed on both these fronts by delivering low NPAs and showcasing our customer centric approach with No Cost EMIs.
4X in 2021 while ensuring collection efficiency at over 99% despite the second Covid wave. We also won the trust of leading financial institutions such as Northern Arc Capital and Avanse Financial giving us the ammunition to continue our growth in 2022.
In 2021, we saw a boom in retail investors flocking to high risk investment products such as crypto and equities. We believe that digital lending can provide plenty of low risk high return opportunities for retail investors and launched a platform, Credit Fair Capital, to enable them to access secure high yield opportunities.  Our initial offering is a Senior Secured Bond that can be accessed by anyone willing to invest INR 10,000 or higher."
Vivek Banka– Founding Team @GoalTeller said, "The year 2021 has been witness to a possibly watershed moment in the digital wealth/finance space, especially in India with a massive spurt in digital adoption. The pandemic being one of the primary reasons for the industry's spike in growth. FinTech companies have leveraged access to data, technology, innovative cultures, and advanced analytics.
The next 5 years promise to see a paradigm shift in the way we manage our investments with traditional methods, avenues and products being replaced by digital trends. The Indian FinTech industry is witnessing a phase where large financial institutions, governmental bodies, regulators and FinTech companies are coming together to revolutionize the financial ecosystem that operates in the country.
In the coming year 2022 and the following years, we will continue to witness many more fintech companies and platforms get seeded. India is home to several successful FinTech companies and we will also be seeing a lot of consolidation as larger banks and financial institutions are buying into fintech startups in their quest for going ahead of the competition."
Shweta Aprameya- Founder-CEO, ARTH shared, "There have been two significant developments in the fintech sector in the year 2021 that are likely to have a strong and long-term impact on the fintech industry. First, the high increase in micro, and small digital payments indicating the high acceptance of digital financial services across the customer segment and across geographies. We believe, since the customers are beginning to get comfortable with digital services, it will open up opportunities for product innovations at the grassroot level.
Second, the launch of the account aggregator system that will provide the much-needed data rails to the existing digital information infrastructure. AA by making personal data available in a safe and standard system for sharing, reduces the operational and distribution cost of personal financial services. We expect this to help in building an inclusive financial system."
ALSO READ: Cool FinTech Report 2021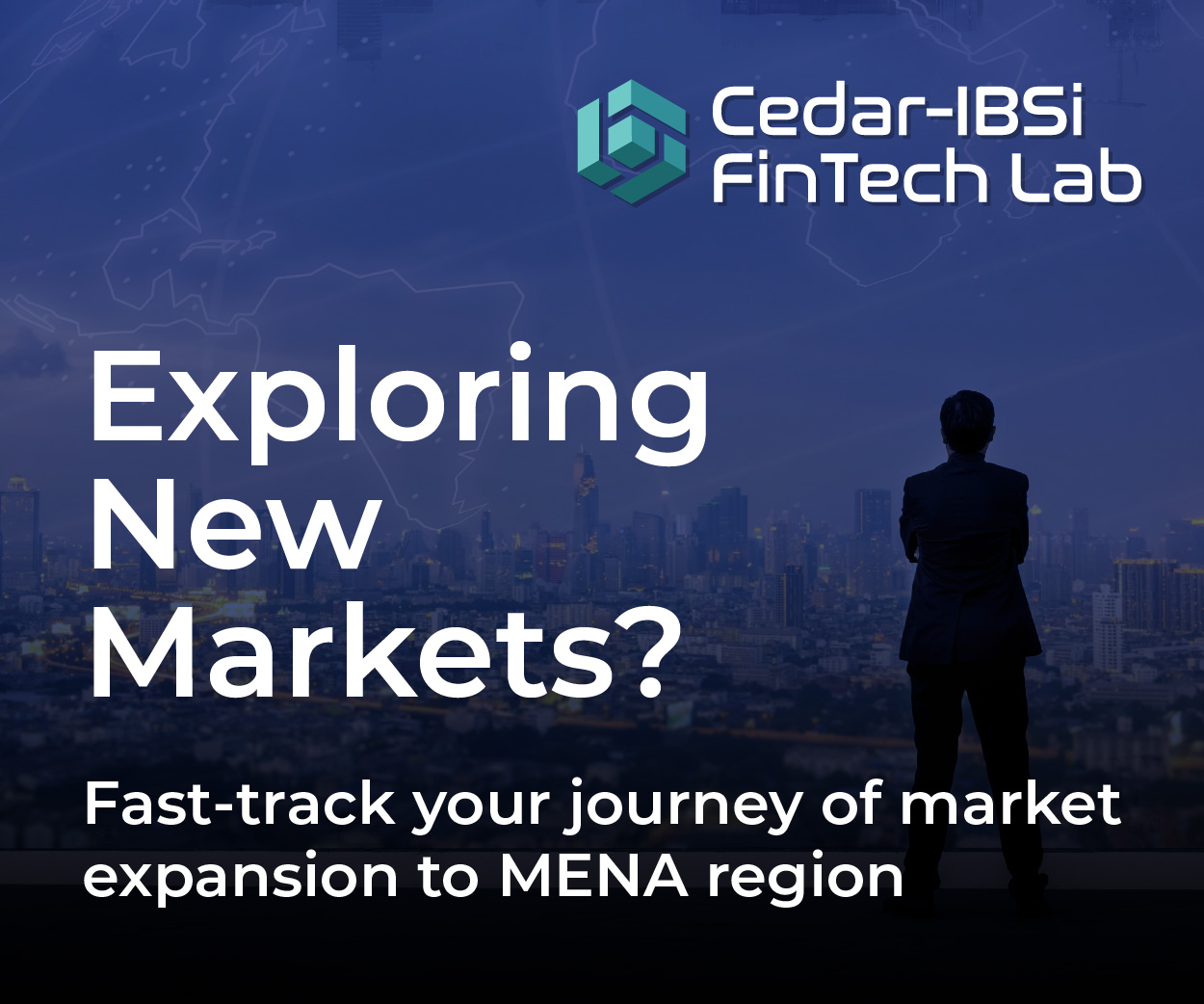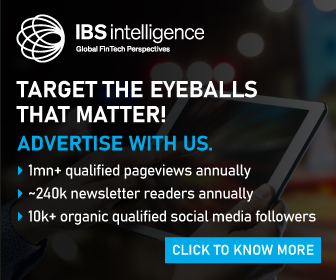 IBSi Daily News Analysis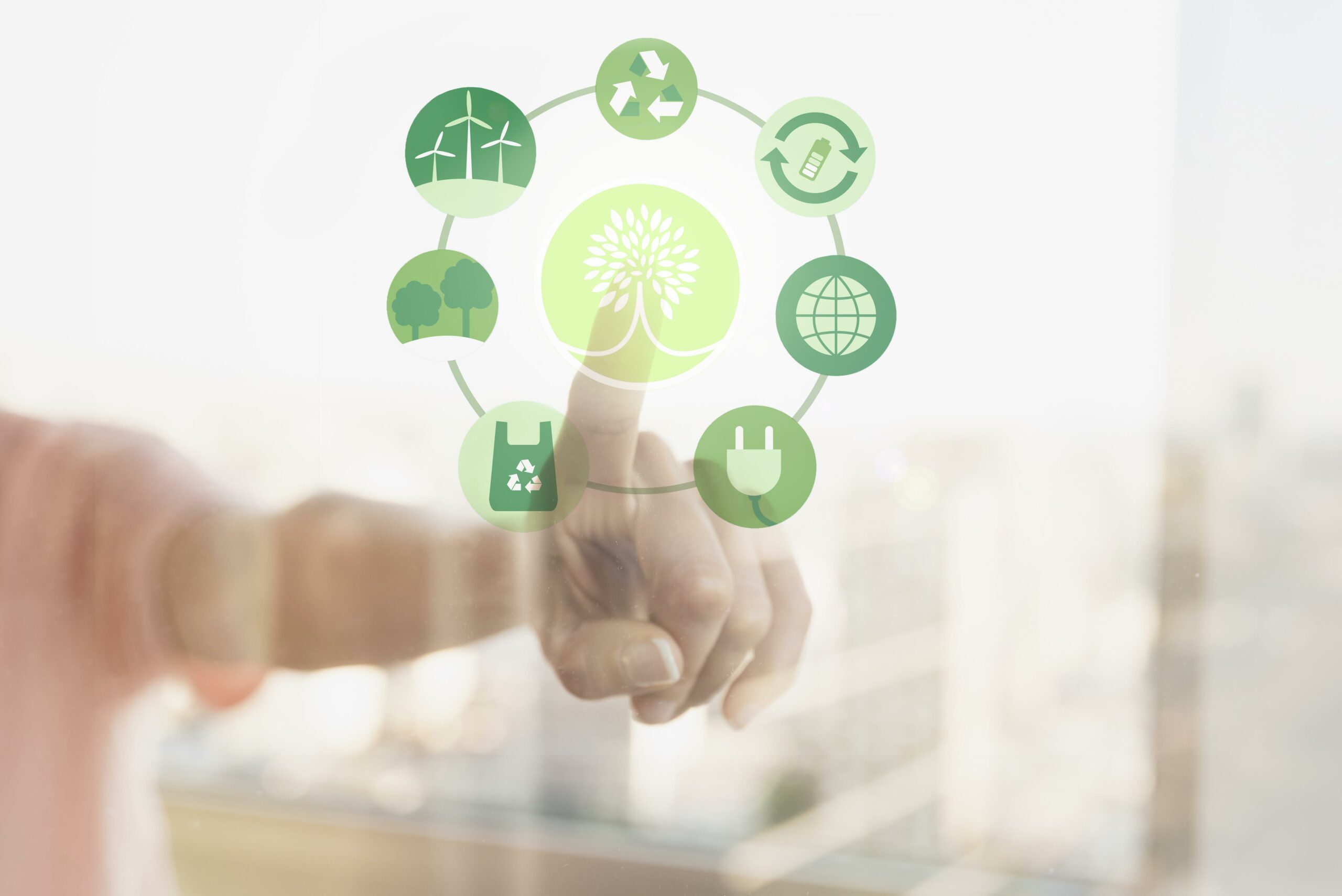 UAE consumers turn to banks for advice on sustainable finance
Read More
IBSi FinTech Journal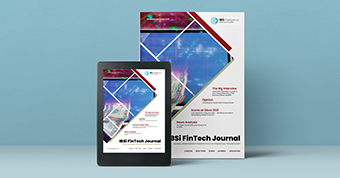 Most trusted FinTech journal since 1991
Digital monthly issue
60+ pages of research, analysis, interviews, opinions, and rankings
Global coverage
Subscribe Now
Other Related News
Related Reports