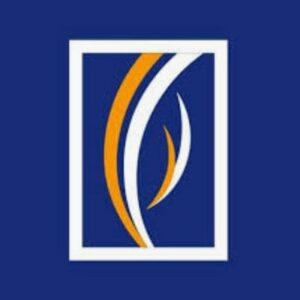 Emirates NBD has unveiled its global corporate banking platform, businessONLINE. The group-wide, single instance, omnichannel platform delivers a full suite of cash management, trade finance and liquidity management solutions to clients of the bank, ranging from small and medium-sized businesses to large corporations and government institutions.
businessONLINE has been built to simplify working capital management, streamline complex operations and offer businesses full visibility across financial relationships, accounts, and activities, delivering a single view across all their markets. Clients can undertake cross-border transactions seamlessly, access a consolidated view of their balances across regions and currencies, and make the most of tailor-made advice provided.
businessONLINE addresses the inconvenience and potentially high costs associated with maintaining separate system interfaces. It offers integration with multiple technology partners. This aggregation model provides businesses with one-stop access to several banking products.
The omnichannel platform is said to offer a superior client experience formulated through co-creation with more than 3,000 corporate and business clients, whose feedback was gathered through online surveys, face to face interviews and detailed workshops. Predefined customer journeys and personas of various corporate scenarios were enhanced using design thinking workshops, which helped in creating persona led dashboards and intuitive navigation. Among its key features is a widget-based dashboard that provides contextual and relevant information to corporate treasurers including net position, accounts summary view, FX positions, facility utilisation, exchanges and interest rates.
The platform also provides enriched data such as detailed account statements, customisable reports, real time alerts and notifications and online transaction advice download.
"businessONLINE positions Emirates NBD at the vanguard of corporate banking," said Ahmed Al Qassim, Senior Executive Vice President, Group Head, Corporate and Institutional Banking, Emirates NBD. "As the region's digital banking leader and trusted provider of smart business-friendly solutions, we are pleased to support our corporate and business clients with a single-window, seamless, secure and agile platform to support all their banking needs, across geographies."
Al Qassim continued, "The platform has been built based on extensive user feedback and incorporates ERP business solutions from SAP to create an offering that truly responds to our clients working capital management requirements, in addition to supporting the UAE's drive towards digitisation in all aspects of business."
"Amid the challenges of COVID-19, Emirates NBD continues to demonstrate global best practices in how banking and financial firms can leverage digital transformation to enhance business processes and customer experiences," said Robert Cummings, Global Head of IBU Financial Services, SAP. "And now by providing SMEs with the innovative SAP Business ONE solution, Emirates NBD's customers can enhance their operations, gain full visibility across business functions with real-time insights, and scale up for the next wave of digital innovation."