Back
Combating Fraud in the Digital World: Interview with Kurt Weiss, Head of Financial Services, Ekata
By Edlyn Cardoza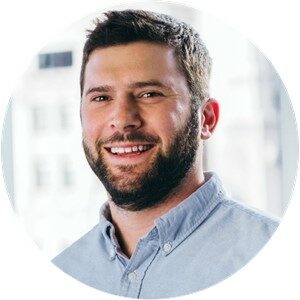 Identity is defined as the qualities of a person or who a person is. In simple words, identity is a set of claims that can describe you different from others. These usually include fingerprints, signatures, or date of birth. Identity verification is a process that validates an individual's traits.
When it comes to digital identity verification, our digital information makes us unique and is stored as digital information. For this, we have digital credentials to verify our identity.
Every sector, every business today is moving to digital models. From banking, travel, shopping, and most companies use digital infrastructure to connect people with what they need and want, and Digital identity verification is the way forward.
Ekata Inc., a Mastercard company, empowers businesses to enable frictionless experiences and combat fraud worldwide. The Ekata Identity Engine powers its identity verification solutions. Using Ekata's solutions, companies can validate customers' identities and assess risk seamlessly and securely while preserving privacy.
IBS Intelligence sat down with Kurt Weiss, Head of Financial Services, Ekata, to discuss combating fraud in the digital world with digital identity verification.
How does Ekata's digital identity verification solution help fight fraud, especially when cybercrime is at an all-time high?
As more people conduct their daily lives online, digital identity verification is critical to building trust and combating fraud for several reasons.
First, with more consumers transacting online, businesses can't depend on face-to-face interactions to verify that their customers are genuine. Sophisticated identity verification goes beyond a single element, such as a phone number. It evaluates multiple ID elements, how they interact, and whether they are linked to a genuine person. This holistic view of the customer helps businesses make more informed risk decisions.
Second, today's digitally-savvy consumers expect seamless experiences. Conditioned by on-demand everything — whether food delivery or ridesharing — we expect instant gratification when we transact online. When powered by machine learning, digital identity verification can happen seamlessly, allowing genuine consumers to transact easily.
The exponential rise in e-commerce and cyber fraud is unlikely to wane anytime soon, and organizations are under immense pressure to provide both an inclusive and frictionless experience while ensuring customer privacy, control and security. We work with thousands of businesses worldwide, helping them combat cyber fraud and meet the growing demands of the digital economy.
How does Ekata reduce payments risk in the digital era?
Trust is crucial in digital commerce. Central to creating trust in the digital world is proving your digital identity.
Within payments, we help businesses verify that people are who they say they are during the transaction. Our identity verification solutions are powered by the Ekata Identity Engine, which combines sophisticated data science and machine learning to help businesses make quick and accurate risk decisions about their customers while preserving privacy.
How, according to you, are banks under threat in the digitized world?
While the shift to digital isn't new, the pandemic brought it into sharp focus for many industries, including banking and financial services. Ensuring a seamless and safe online customer experience is now a critical priority for banks worldwide.
Increasingly, consumers prefer to open new accounts through digital channels rather than visiting a branch. This is a significant shift for many traditional banks that now need to provide a secure, frictionless digital customer experience while preventing fraud.
Historically, banks have relied on identity data-driven from social security numbers and credit histories to identify the human behind the application. This leaves out "thin file" applicants, such as younger consumers and immigrants who lack traditional documentation. Intelligent digital identity verification helps banks approve more genuine customers, speed up the application process for consumers, and increase access to financial services.
Early and fast fraud detection is also key for banks. Banks need to leverage technologies such as machine learning and artificial intelligence to mitigate losses to replace the traditional face-to-face identity confirmation of live in-person banking. Synthetic identity fraud is on the rise and costs lenders billions every year. While in the past, many fraud managers focused on a fraudulent transaction after the fact, in today's digital economy, that's too late.
Recently, Ekata expanded its account opening solutions. What does this expansion bring to Ekata and its clients?
Ekata's account opening solutions have demonstrated success in helping financial institutions catch suspected fraud early and confidently onboard more verified customers. We're thrilled to expand this solution to e-commerce and marketplaces.
In the past year alone, more than half of e-commerce companies experienced increased promotion abuse, with individuals creating multiple accounts to take advantage of limited-time promotions, causing significant loss to retailers. This type of activity is driving the need for more robust measures to keep those actors off a platform entirely or limit their movement.
By expanding our offering to help online businesses worldwide quickly identify and flag risky account sign-ups, we're working to safeguard marketplace trust and safety. For one e-commerce company that experienced a targeted fraud attack, nearly all fraudulent actors (91%) using email addresses with custom domains were identified during account creation.
Ekata's solution prevents these actors from engaging in further fraudulent activity. Powered by a proprietary data set and machine learning, we help assess the risk of new accounts in real-time, enabling businesses to create streamlined onboarding experiences for legitimate customers and reject or add friction to high-risk customers.
To combat fraud, what does Ekata have planned for 2022?
We remain laser-focused on our goal of building trust in the digital economy. Our account opening expansion earlier this year is a testament to our commitment to introducing new products and improvements to existing solutions to meet emerging market needs.
Our capabilities can be applied across the entire customer lifecycle, from account opening to payment, to help people prove their identity easily while protecting businesses. With fraud increasingly occurring at the account opening stage, we're continuing to innovate on our solutions to enable businesses worldwide to approve more good customers while protecting themselves from fraud earlier in the transaction.
We're also continuing to promote inclusion and access within the digital economy. In part, more micro-merchants and small businesses are participating in the digital economy, driven by the pandemic. It's exciting to see many sole proprietors move their businesses online, adapting quickly and creating thriving digital marketplaces. In 2022, we'll continue to help marketplaces offer seamless payments acceptance and automated identify verification. We know that these technologies can help merchants get their businesses up and running more quickly, leading to diverse and thriving online marketplaces worldwide.
ALSO READ: Risk Management Systems and Suppliers Report 2021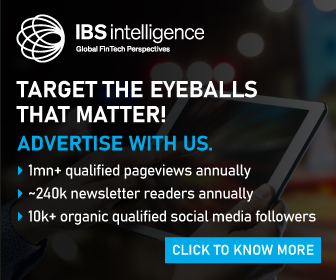 IBSi Daily News Analysis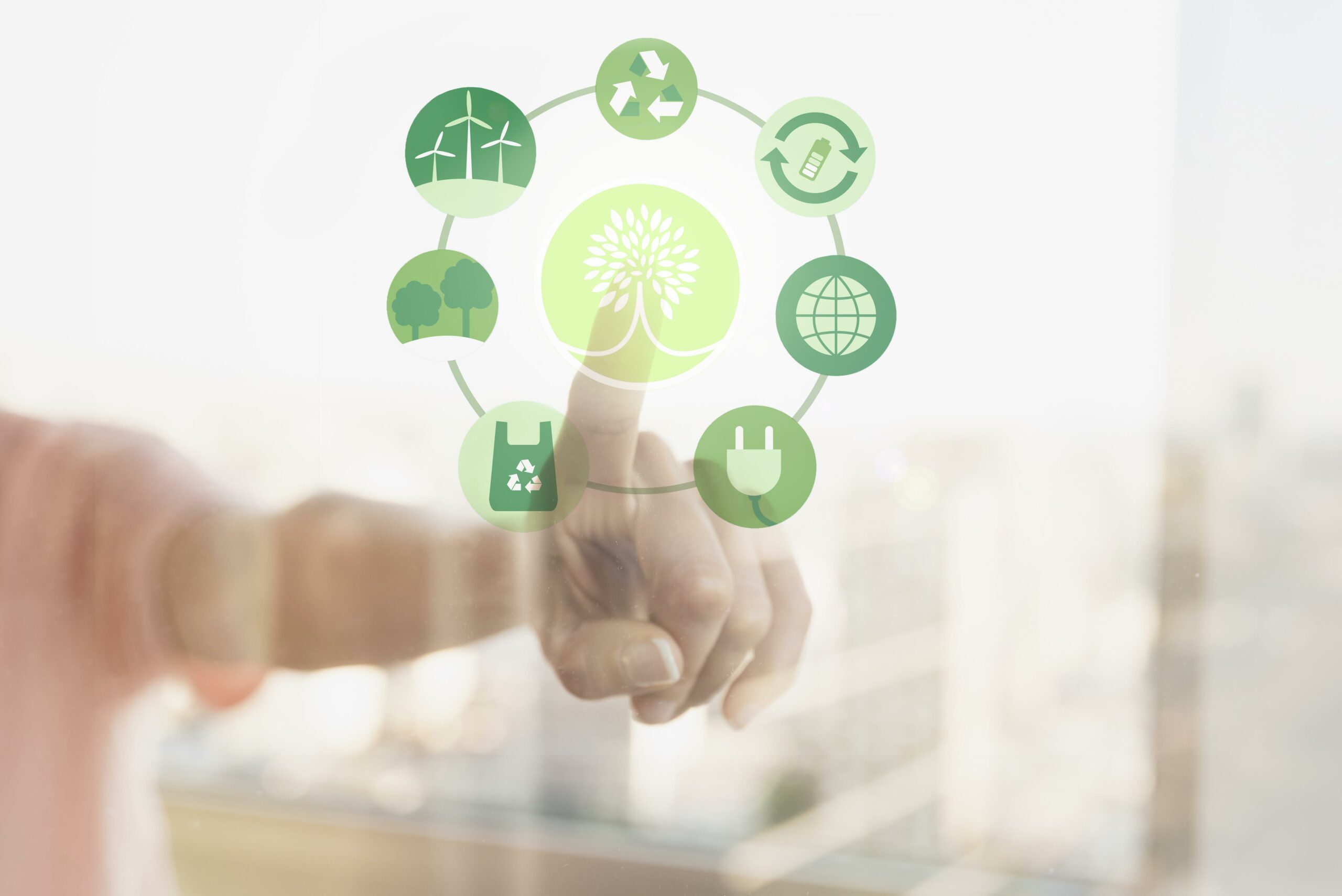 There is no ESG strategy in place for almost half of the European SMEs, study reveals
Read More
IBSi FinTech Journal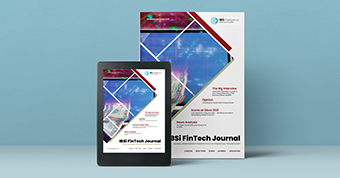 Most trusted FinTech journal since 1991
Digital monthly issue
60+ pages of research, analysis, interviews, opinions, and rankings
Global coverage
Subscribe Now
Other Related News
Related Reports