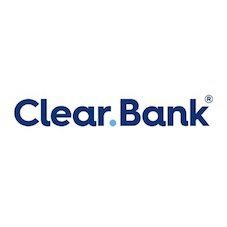 Cloud-based clearing bank ClearBank has announced that cryptocurrency exchange and custodian Gemini as its UK banking services provider. ClearBank is expected to provide Gemini with secure infrastructure including dedicated account numbers and sort codes, as well as direct access to payment rails, such as Faster Payments and CHAPS.
Blair Halliday, Head of UK at Gemini said, "When trading and investing, our customers in the UK need quick, simple, and safe access to their funds 24 hours a day, 365 days a year. Faster Payments creates a smoother user experience and a more efficient way to buy and sell cryptocurrencies in British pounds. With our shared focus on rigorous compliance, robust security, and innovative technology, ClearBank is an obvious partner for Gemini."
According to ClearBank, Gemini's UK customers will be able to make GBP deposits and withdrawals into and out of their accounts. ClearBank will also provide dedicated account numbers and sort codes, which allows Gemini's customers to store their funds in a safeguarded account.
"Cryptocurrencies are gaining in popularity as UK consumers explore new ways to store and invest their money. Users of trading platforms need to be able to fund their account instantly and without being subject to additional fees and FX charges. They also want peace of mind that their funds are held safely and securely, and it is critical that this is achieved with the highest standards of risk management," said Charles McManus, CEO at ClearBank.
"Gemini is a market leader in this regard, and one of the first crypto firms ClearBank has worked with, based on its exemplary approach to compliance and innovation. By providing access to accounts and payment rails, we are helping Gemini to deliver a best-in-class customer experience that addresses some of the biggest pain points faced by consumers."
Recently, ClearBank, in collaboration with Tide, has been awarded ÂŁ25 million in a bid to assist UK SMEs to boost COVID-19 recovery and turn it into a growth opportunity. The new funding is expected to provide financial support and products for helping SMEs face challenges in the post-pandemic and post-Brexit economic environment. Both ClearBank and Tide will support the affected enterprises in meeting accelerated demand for digital services.