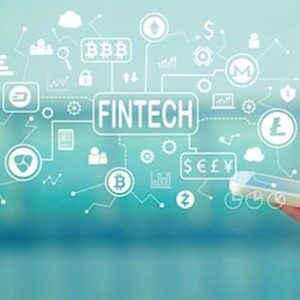 Financial technology (FinTech) has been rapidly evolving in the last decade with consumers increasingly being open to digital channels for their banking and finance requirements. The financial services landscape across the globe has been disrupted and Indonesia is no stranger to the disruption caused by FinTech. The positive digital impact on spending, investing, and lending money is expected to continue even post the COVID-19 pandemic as individuals are getting familiarised with FinTech. Digitally active consumers are expected to bring more economic value to their banks in Indonesia. Social distancing has led to customers relying more on mobile banking and internet bank services to conduct their financial activities. Below is a list of FinTechs that are transforming financial services in Indonesia and are actively innovating in the FinTech sector.
Ajaib
Ajaib is an online brokerage that allows Indonesians to buy and sell stocks, ETFs and mutual funds. Established in 2018, Ajaib is driven by a vision to increase the financial inclusion rate of the Indonesian people through investment. Ajaib has mentioned on its website that it is committed to opening the door to access investment instruments that are safe, trusted and affordable.
Stock and mutual fund services can be accessed online by customers belonging to any segments of society. The group has its headquarters in Jakarta.
The mission of Ajaib is to educate the public about the significance of investing for the future. Ajaib is said to be active in holding seminars, approaching universities, and free online education. The group believes that education is the key to progress.
Ajaib believes that investing is everyone's obligation and not just a right. Investments are useful for reducing the impact of inflation and increasing the amount of wealth, the group mentions on its website.
Cashlez
Established in 2015 and operating since September 2016, West Jakarta-based FinTech company Cashlez provides solutions from merchants and offers more value so that business owners can manage and grow their business.
Cashlez creates an mPOS (mobile point of sale) system, a concept of accepting payments by using credit and debit cards or application-based debit cards on smartphones connected by a card reader via Bluetooth.
In addition to mPOS, merchants can also accept other digital payment methods such as QR Code payments and Cashlez Links. Cashlez develops POS and back-office reporting features that are provided free of charges to merchants as a commitment to make it easier for them to manage and grow their business. This system can monitor all merchant sales transactions in real-time.
Cashlez announced in October that it has achieved positive financial and operational performance over the past 9 months. The company mentioned that it managed to maintain business fundamentals amid the current COVID-19 pandemic which is evident from the increase in transactions which reached 50 per cent and sales volume by 91 per cent compared to the previous year (yoy).
GoPay
GoPay started as an e-money wallet for GOJEK services, Indonesia's ride-sharing application for transport, food delivery, and other on-demand services. Today, with over 8 million users, GoPay has facilitated transactions that are said to have helped GOJEK create more than 500,000 jobs for service providers – from motorcycle drivers to gorengan and martabak stalls.
With the addition of three companies (Kartuku, Midtrans, Mapan) laying the foundation for GOJEK's financial services ecosystem, GoPay will continue to become the e-money wallet for all its on-demand services. GoPay will also fulfil its broader mission of leapfrogging Indonesia to the digital era, thereby bringing financial inclusion to Indonesians.
The features by GoPay are not only for paying for services by GOJEK but also for managing various non-cash financial transactions. In compliance with Bank Indonesia's regulation, individuals can upgrade their GoPay account by taking a picture of their ID card and clicking a 'selfie' picture while holding the ID card under their chin.
KoinWorks
KoinWorks is a one-stop financial solution platform licensed and supervised by OJK and presenting multiple financial needs. It unites lenders and borrowers within a single digital platform.
KoinWorks' online platform can make it easier for various levels of society to achieve their financial goals. KoinWorks was founded in 2016 as a Peer-to-Peer (P2P) Lending company. Today, it is a super financial app with more than 300,000 active users. The Jakarta-based company has a branch office in Yogyakarta.
In April, KoinWorks along with Indonesia Pasti Bisa initiated by East Ventures through KoinDonasi provided support for the availability of the massive rapid test kit and vaccine against coronavirus (COVID-19) virus. This action engaged Indonesians to fight against the COVID-19 outbreak. In line with the action, KoinWorks collaborated with the Indonesian life insurance company PT Prudential Life Assurance (Prudential Indonesia), to provide Accident & COVID-19 Life Protection.
Payfazz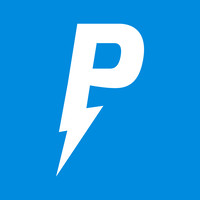 Payfazz is a FinTech startup that was established in 2016. It creates a distributed network of bank agents in Indonesia, who perform financial transactions on behalf of the unbanked and underbanked segments of society.
Payfazz is on a mission to empower SMEs and the rural population with technology to build Indonesia's digital economy. Its vision is to become a world-class technology company and the best digital integration platform for Indonesia. Payfazz aims to create an ecosystem revolving around solving the needs of its customers.
Payfazz has received seed money from Y Combinator and 3 years later, it was included in the top 100 Y Combinator companies of all time, based on valuation.
The technology developed by Payfazz is a financial service in the form of an agency-based application to become the main daily payment solution for Indonesians, especially those without a bank account. The company has mentioned that it is committed to providing the best financial technology services. Payfazz collaborates with various partners in Indonesia ranging from banks, credit buying and selling agents, and financial institutions.