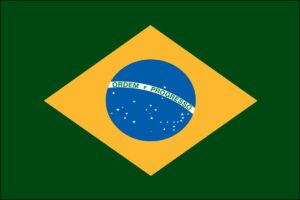 The Brazilian financial system is one of the segments that is constantly linked to changes and innovations. The acceleration of digital payment methods due to the COVID-19 pandemic and the implementation of the Brazilian instant payment system (Pix), combined with the Central Bank's agenda to stimulate the performance of FinTechs, represented innovations in financial services in 2020. Keeping this scenario of transformations in mind, Zoop, a leading FinTech for financial services has outlined the 5 trends in the sector that can be expected for the Brazilian market.
The key trends pointed out are:
Open Banking and Open Finance: In 2020, the Central Bank of Brazil has presented the regulation of open financial system, in addition to its implementation schedule. This measure guarantees the sharing of data and banking history upon authorization from the client, who is free to choose which institution or company will consume a certain product or service, without having to start a relationship from scratch. On the part of companies, there is greater knowledge of the profile of customers and, with this, they are able to offer more specific solutions to their needs. This way, Open banking will allow major innovations in financial services to originate outside the banking industry.
Embedded finance: Embedded finance is a term used to indicate the offer of financial services by companies that do not have their DNA in this sector, such as retail, bigtechs, among others. The acceleration of this trend is a result of the Banking as a Service solution offered by FinTechs, which allow companies from different segments to create their own banks and digital accounts. By offering financial services these companies can strengthen the relationship with customers, improve their services and create other sources of revenue.
Trends in payment methods: Another trend that can be expected in 2021 is the wider acceptance in the use of digital financial products, such as digital wallets, Pix and payment by approximation. The Pandemic has resulted in many people making online purchases and operating bank accounts for the first time. Part of this movement towards adherence to digital means of payment occurred due to the payment of Emergency Aid, through the Caixa Tem application. According to Abecs (Brazilian Association of Credit Card and Services Companies) R $ 1.38 tn in digital payments was recorded in the first 3 semesters of 2020, 8.1% higher than the same period last year.
Receivables registration: The industry is witnessing an accelerated competition due to the new regulation of the Central Bank on the registration of receivables from payment cards, which comes into force as of February 17. With the new rule, tenants will be able to access loans secured by these receivables more securely or even sell them on the market.
Financial inclusion: This points to a new path of innovations and solutions aimed at people who are out of balance. Central Bank revealed that almost 175.4 mn people have some type of banking relationship. However, most of the accounts considered are not actually used and there are still many people without access to financial services. The creation of Caixa Tem in the pandemic, which resulted in the bankruptcy of 9.8 mn people, reinforces this scenario. To promote changes, it is necessary to use technology as a tool for banking inclusion.