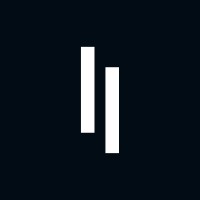 Business banking startup Zeller has raised $25 million in one of Australia's largest pre-launch Series A funding rounds. The round was led up VC Addition for Zeller, which is building an integrated payments and financial services offering for growing businesses.
Melbourne-based FinTech Zeller aims to disrupt the traditional business banking sector with a number of products enabling merchants to accept payments securely from any card, manage business finances on a single platform, and access pay-outs quickly.
The Australian start-up was founded just last year by former Square executives Ben Pfisterer and Dominic Yap, who are anticipating their smart payments solution will level the playing field for businesses, allowing them to send and receive money rapidly. Customers will get access to a simple Zeller Transaction Account allowing the transfer of funds, the payment of receipts and the disbursement of salaries in one single hub.
"Our experience tells us that Australian merchants still hit roadblocks when it comes to things as simple as accepting card payments, managing cash flow, and accessing their hard-earned funds. In a modern, digital-first economy, these things should be effortless" said Pfisterer according to media reports. "These are longstanding problems that Zeller will solve by bringing together the tools businesses need to accept payments, manage their finances, and pay recipients."
Lead investor Fixel, whose portfolio investments include Stripe, Peloton and Spotify, said Zeller is poised to disrupt traditional business banking. "There is an immediate and significant opportunity to disrupt traditional business banking, and Zeller has the experience, integrated suite of products, and strategic vision to provide a viable alternative to the status quo," Fixel said according to the media. "At a time when a surge of creativity and entrepreneurial spirit is fuelling new businesses everywhere, what Ben, Dom and the Zeller team are building promises to be a powerful driver of business growth in Australia."