Back
ClauseMatch goes live with NASDAQ-listed Diginex to provide robust policy management to the digital asset industry
Diginex is a digital asset financial services and advisory company focused on delivering blockchain solutions that aim to make digital assets more accessible. Diginex is focused on delivering a cryptocurrency and digital asset ecosystem offering innovative products and services that are compliant, fair, and trusted.  The group encompasses cryptocurrency exchange EQUOS.io as well as an over-the-counter trading platform. It also offers a front-to-back integrated trading platform Diginex Access, a securitization advisory service Diginex Capital, market-leading hot and cold custodian, Digivault, and funds business Bletchley Park Asset Management. The group was founded in 2017 and listed on Nasdaq in September 2020 under the ticker "EQOS".
ClauseMatch is a London-based regulatory technology company that enables financial institutions and other regulated companies to comply with their internal corporate governance documentation (standards, procedures, controls). It is a 2014 graduate of the inaugural Barclays accelerator programme. The solution brings productivity and transparency for the Compliance, Legal, Finance, Operations, and Risk team resulting in cost-saving, reducing risk, and providing accountability.
Project Scope:
The quick adoption of distributed ledger technology and cryptocurrencies are defining a new era for global financial markets. Being agile with compliance is of high importance for a dynamic company working with digital assets across several jurisdictions. This is especially true for Diginex as it was recently listed on Nasdaq. Implementing ClauseMatch solution, Diginex wanted to achieve agile robust policy and procedure management, hitting efficiencies, improving the quality and standardisation.
Implementation:
ClauseMatch was implemented at the Diginex head office located in Hong Kong. ClauseMatch was initially deployed within the compliance department however the platform is now being used across the entire company structure involving back and front office, communicating the policies to all the employees across the geographies.
The total implementation time for ClauseMatch at Diginex was two months. The project went live at the end of April 2020 after a successful 1-month POC and a 1-month implementation at Diginex. ClauseMatch claims such projects can be delivered in a month depending on the size of the organisation.
The implementation team consisted of Chief Compliance Officer on behalf of Diginex, a Technical architect, a two-member implementation team, and a regional manager on behalf of ClauseMatch.
ClauseMatch solution:
ClauseMatch brings in the automation of regulatory change management processes through effective organisation of internal policies, standards, procedures, and controls across its corporate structure (legal entities), geographies, products and services (licenses), and supervisory authorities. The ability to automatically assess and adapt to regulatory change brings control, risk reduction, cost-savings, and efficiencies. As all organisation has unique needs for their compliance, there is no turn-key solution in managing compliance. Hence everything needs to be adjusted to the goals of an organisation and the way it manages internal governance.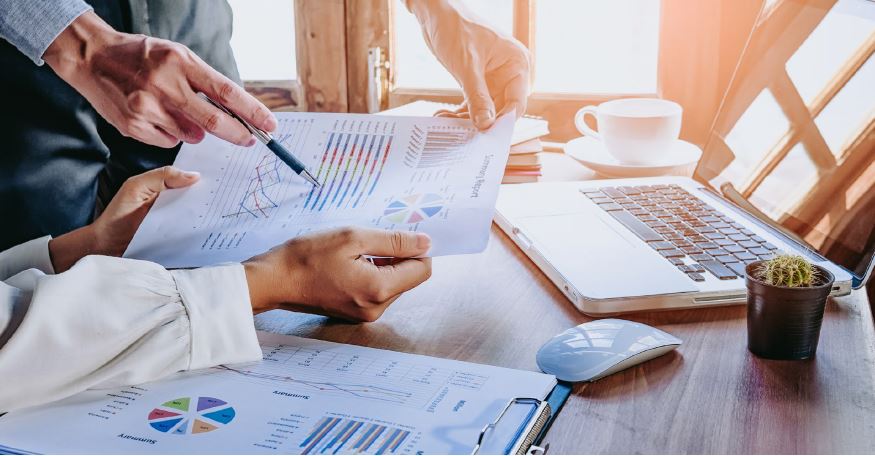 Solution attributes:
From this project, Diginex received a centralised repository of internal policies and standards, as well as regulatory obligations. This meant documents from all risk and compliance areas were centralised and linked in the appropriate hierarchy. The solution allowed real-time collaboration on policy documents and a full audit trail with people working on the same document always have the latest version. It kept the traditional user experience helping in ease of adoption with all changes, comments, approvals, and other metadata captured at each paragraph for a comprehensive audit trail.
The solution also provided mapping between content by connecting related content at paragraph-level (ex: regulatory obligations to policies, procedures to internal controls, etc.). Additionally, there were algorithms to learn, maintain, uncover related content, and suggest new mappings. Some additional attributes were a policy portal for end-users with readership and attestation rights, mobile devise access, and version control.
Key Benefits:
Diginex using ClauseMatch's regulatory technology was able to manage all the policies in an agile manner on a single system with the facility to share the documents, collaborate on them in real-time. There was an Audit-trail with all the approvals and comments. A comprehensive full audit trail delivers accountability, transparency, and assurance into readiness for the next review of current governance documentation, internal controls, and their links to the applicable regulations.
The effective mapping between policies, procedures, controls on a granular paragraph level, linking and mapping regulations to internal policies, and applying AI algorithms on top. The solution eliminated the necessity to do a manual search for a certain place in a document.
Structured workflow increased operational efficiency through the lower investment of staff time and consultancy fees, shorter audits and impact assessment cycles, increasing shareholder value, and freeing up business to focus on growth and innovation.
The solution was well received by the client at Diginex, with Chief Compliance Officer commenting, "Automating regulatory compliance is important whether you are an international bank or a FinTech startup. Even though Diginex is a relatively small team, there is a huge amount of value from applying ClauseMatch technology. All the benefits make a very strong proposition when you're used to using a very effective tool. This is very important as you scale, changes automatically apply and you can see what parts of internal governance documents are exactly affected. Ultimately, we can guarantee the quality of services we are providing to our customers around the globe even during such hectic times."
IBSI View:
Using the solution, Diginex benefited from better enterprise governance and proactive regulatory risk mitigation through a 360-degree live view into its current state of compliance with regulatory obligations, further enabling streamlining impact assessment and implementation of existing and future regulations.
KEY FACTS
Financial Institution: Diginex
Bank Headquarters: HongKong
Solution partner: ClauseMatch
Timeline: 2 months for the roll-out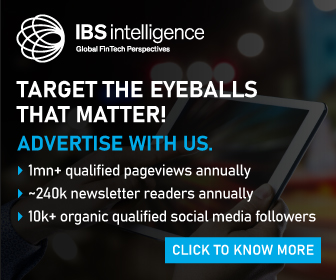 Subscribe to prime news
Daily in-depth news analysis
Weekly chart curated via IBSi research
Exclusive weekly Financial Technology use case
Subscribe to Prime
Related Reports