Back
The new UK immigration landscape: Here is what FinTechs need to think about when recruiting talent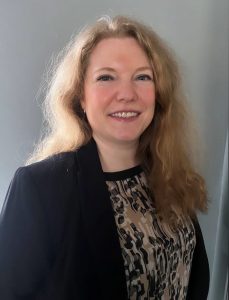 For a long time recruitment in the FinTech sector was relatively straightforward. Businesses could draw on talent already living and working in the UK, as well as nationals from any of the 27 EU countries, Norway, Iceland, Liechtenstein (the 3 EEA countries) and Switzerland. These potential employees did not require any specific permission to start living and working in the UK – no entry visa or work permit was necessary.
by Denise Osterwald, Senior Solicitor, Gherson Solicitors LLP
This all changed on 1 January 2021, the day the UK's exit from the EU took effect. In addition, the UK authorities used Brexit as a catalyst to overhaul large parts of the immigration system that had been in place, in one way or another, since 2008. The changes were significant and meant that businesses now had to contend with a much smaller candidate pool as EU, EEA and Swiss nationals no longer had the ability to take up work immediately. At the same time, they had to get to grips with a new immigration system that applied to all candidates who were not British citizens or had already settled in the UK.
FinTech businesses are known to be flexible, nimble and quick to exploit gaps in the market. They are well placed to think 'outside the box' when it comes to attracting talent in the new immigration landscape. This can be, for example, by establishing direct relationships with colleges and universities in the UK and overseas, so they can recruit directly from the graduate pool without running the risk of losing talent on the open market. It can also include offering more or new apprenticeships in order to invest in growing talent in-house, for example. Whatever happens, they will need to get used to exploiting new avenues when it comes to finding talent.
FinTech firms also tend to be lean in terms of organisational structure, which has traditionally allowed them to be faster than their more cumbersome long-established counterparts when it comes to recruiting talent. Yet they are now forced to factor significant immigration costs as well as much longer timelines into their talent recruitment processes. They will also now need someone in the business who can administer the additional bureaucracy that comes with the new immigration system. Getting it wrong can have significant repercussions for the business.
UK immigration tends to be more complex and costly than many other jurisdictions. Work visas can cost several thousand pounds, depending on how many people apply (does your preferred candidate have family who will also need to relocate?) and for how long (anything up to five years).
Therefore, offering support to new recruits with this process has become a unique selling point for businesses vying for a comparatively small number of tech talent worldwide. The better the support, from a process as well as a financial perspective, the more likely they are to attract those who have the skills but not necessarily the means or knowledge to obtain UK work visas.
This means, of course, that the business will have to be able to sponsor work visas for their new employees. Some candidates may qualify for personal visas (such as visas based on having a British partner or having British ancestors), but it is likely that the vast majority of recruits will need sponsored work visas.
Most businesses will not have needed to engage with the UK's points-based immigration system (PBS) before, or obtain a UK sponsor licence from the authorities, because they were able to fill their vacancies with candidates who did not require a visa. As this is no longer the case, it is advisable to obtain this licence as soon as possible so that the business is not caught on the back foot if it finds a person they would like to recruit but who needs a visa.
The process of getting a sponsor licence is not entirely straightforward. It takes time to compile the necessary documents, and then time for the UK authorities (the Home Office) to process the application. Overall, the minimum timeframe is in the region of 10-12 weeks. However, it can be significantly longer if the Home Office decides to visit the business' premises to understand how they will comply with their sponsor duties were a licence to be granted. The duties are strict and affect the administration of the licence as well as the processes and procedures in place to ensure migrants on visas are monitored whilst employed. Small businesses will need to pay £536 for a licence, and large business £1,476. There is a way to speed up the process for an additional fee of £500, but it is not easy to obtain such a priority processing spot. If successful, the licence could be approved in around 10 working days.
Once the licence has been granted, the business can apply for a work visa. There are a number of different visas available, the most common being the Skilled Worker visa. The advantage of this visa compared to other work permits is that it can be applied for five years and can lead to indefinite leave to remain in the UK at the end of the five years (and then to British citizenship if desired). As already noted, UK visa applications tend to be more expensive than those in other countries, and the costs of a Skilled Worker application can range from £5,500 for a single applicant to around £10,000 for the main applicant, spouse and child. If an immigration adviser is engaged to assist with the sponsor licence and visa applications, their professional fees will need to be added to the above government fees.
What is clear about the new UK immigration landscape is that nearly every business now needs to engage with it and figure out how to make the support they offer to candidates a USP. They should also consider obtaining a sponsor licence because, eventually, they will want to recruit a candidate who will need a work visa. Given the complexity and potential pitfalls of navigating the UK's immigration system, it is also advisable to think about engaging an immigration services provider who can support the organisation in obtaining and administering the sponsor licence and in guiding the business and its new employees through the visa application process.
IBSi News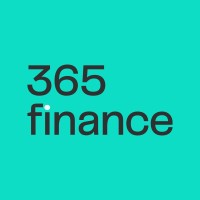 365 finance rebrands and launches Rev&U SME funding
Read More
Daily insightful Financial Technology news analysis
Weekly snapshots of industry deals, events & insights
Weekly global FinTech case study
Chart of the Week curated by IBSi's Research Team
Monthly issues of the iconic IBSi FinTech Journal
Exclusive invitation to a flagship IBSi on-ground event of your choice
IBSi FinTech Journal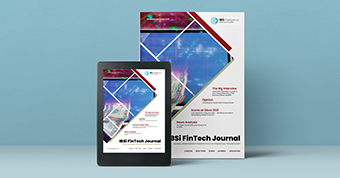 Most trusted FinTech journal since 1991
Digital monthly issue
60+ pages of research, analysis, interviews, opinions, and rankings
Global coverage
Subscribe Now
Other Related Blogs
Related Reports