Back
Chatbot: A Friend You Can Bank Upon
The digital banking space has always been a hotbed of tech innovation, with almost every new tool putting customer comfort and convenience at its core. And why not? After all, the customer is king.
Wait. Scratch that.
The New Age business idiom has changed – now, the customer is a comrade. Smart financial institutions are building a sense of camaraderie with customers to enhance banking experience. For this, they're turning to Artificial intelligence (AI).
Enter the chatbot.
The most effective chatbots – essentially computer programmes designed to simulate human conversation – are designed to make life breezy for the busy customer. To be like that finance-savvy friend – only, all smarts and zero sarcasm. Programmed to take requests, offer insightful advice and even crack the occasional bad joke (check out the philosophically quirky chatbot created by National Geographic to promote Genius, their show on Albert Einstein), chatbots are all about Empowering through Experience.
For a bank customer, this could mean:
Personalised assistance: Chatbots can simplify banking for customers by opening a new account, making money transfers, paying bills online – without going through multiple steps and checks. They can be intuitively programmed to provide personalised alerts based on customer habits and preferences. Salary credited. How about investing in a Fixed Deposit? Credit card outstanding settled. How about finally placing an order for that Bose sound system you'd been Google-ing for the last one year?
Round-the-clock support: I have a friend who often has nightmares that every cheque she's written has bounced because she's exhausted her salary account mid-month. What she needs is a chatbot to allay her fears, instantly, even if it is after business hours. So, imagine her having this rather reassuring text exchange with a banking chatbot at 2am:
Chatbot: Hello, Priya. How can I help you today?
Priya: How I am doing with my salary account till my next payday?
Chatbot: Well, you have a phone bill of Rs 2,238 due tomorrow. The balance thereafter would be Rs 43,034.
Priya: OK. And could you please transfer Rs 10,000 to my Demo Bank savings account right now?
Chatbot: Done. Your Demo Bank savings account balance is Rs 53,000. Do you want to add Rs 7,000 more and round it up to Rs 60,000?
Priya: Sure.
Chatbot: Done. The balance in your Demo Bank savings account now is Rs 60,000. That's Rs 12,000 more than it was this time last year. Good going!
Financial guidance: Money management is a challenging landscape for a lot of people. Especially millennials with a multitude of options to choose from. For this lot, chatbots can help make choices based on their needs and financial health. Erica, the Bank of America chatbot, for instance, shares tips on how customers can save better by cutting certain expenses and even offers advice on how much they can afford to spend based on their current financial status.
While they definitely give customers more bang for their buck, chatbots can also have financial services providers laughing all the way to the (…well) bank. Creating well-strategized chatbots could mean:
Customer loyalty: Bringing in a personal touch, through services like 24-hour assistance and financial advice, can win over customers.
Customised marketing strategy: Information collected by chatbots during interactions with customers can be leveraged to deliver personalized suggestions and push targeted products based on customer profile and preferences.
Brand building: Chatbots can be designed to personify the ethos of an organisation – no-nonsense and business-like or casual and cool – and build brand identity.

The conversation around the use of artificial intelligence in business and service delivery is not new. However, what is heartening is that the interest hasn't waned. Google Trends data shows that the chatbots narrative is still buzzing. If you are not part of this story yet, get on board ASAP – because the best is yet to come.
By Padmanabhan R, Head of Product Management, Clayfin
IBSi News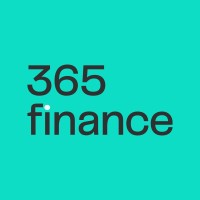 365 finance rebrands and launches Rev&U SME funding
Read More
Daily insightful Financial Technology news analysis
Weekly snapshots of industry deals, events & insights
Weekly global FinTech case study
Chart of the Week curated by IBSi's Research Team
Monthly issues of the iconic IBSi FinTech Journal
Exclusive invitation to a flagship IBSi on-ground event of your choice
IBSi FinTech Journal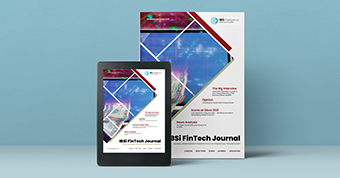 Most trusted FinTech journal since 1991
Digital monthly issue
60+ pages of research, analysis, interviews, opinions, and rankings
Global coverage
Subscribe Now
Other Related Blogs
Related Reports