Back
Banking poverty: why a national identity database is key to financial inclusion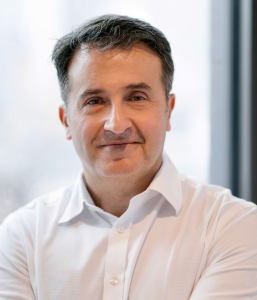 Imagine life without access to a bank account. If you're able to earn a living without one -and it's a big if – the only choice you have when buying goods and services is to pay cash in physical stores. As a result, you are limited to the stores you can travel to cost-effectively, giving you no access to deals on the web, which automatically means your money is working less hard for you. If you want to save – well, you have your mattress –  and if you need to borrow,  good luck with your local loan shark.
by Alessandro Hatami, Managing Director, Pacemakers.io
Digital banking, e-commerce and card payments have led to a dramatic reduction in the use of cash in our everyday lives. In 2019 only 23% of all payments were made using cash, down from close to 60% a decade earlier – a trend that the covid pandemic has accelerated. This move to digital financial services means those of us with bank accounts can store our money more safely;  if we lose our wallets, we block our cards and ask the bank to reissue them. If we have surplus money, we can protect it by searching online to find the most effective way to invest or save. And if we are low on funds, we generally have myriad affordable credit options available.
In short, there is every incentive to open a bank account these days. Yet, according to the most recent figures,  over one million individuals in the UK do not have bank accounts. One of the most common reasons for this is that they cannot identify themselves.
Here in the UK, national ID cards have long been controversial, with both sides of the political divide claiming they interfere with civil liberties. In more analogue times, they may have had a point. In today's connected world, each of us leaves a trail of data across the web that third parties can exploit. What's more, the UK has more surveillance cameras per resident than any other country except China.
After successive administrations tried and failed to address the issue, the government recently announced new legislation to make it easier, faster and safer for citizens to obtain a digital identity. Under these measures, UK citizens will be able to create a digital identity by providing their name and date of birth to a range of digital identity organisations certified as trustworthy by the Office for Digital Identities and Attributes. The government's digital ID measures stop short of national ID cards as they believe that "there is no public support" for such a system.
This new legislation is supposed to be an attempt to balance civil liberties concerns with the urgent need for a trustworthy means of authenticating our digital selves. Yet what we have ended up with is a "digital identity souk", where the task of authenticating citizens' digital identities is delegated to many different organisations instead of to one trusted centralised body. It's a bit like trying to get a passport from lots of privatised passport offices instead of from the government passport office. Under this incoming legislation, depending on why they need it, citizens could end up hosting their digital identities at multiple providers – hardly a solution that puts a stop to the propagation of personal data.
By contrast, creating a national, centralised, encrypted, trusted digital identity database which stores and allows citizens access to and control over their identity, health, finance, education, permits, and residence records, would have huge benefits. Such a system is potentially a tool for empowering consumers and preventing any abuse of their data by intrusive institutions. To address civil liberty concerns, it could be overseen by a trusted body which is completely independent of the government.
There would also need to be safeguards and guarantees provided by proper regulation and enforcement.  The EU's GDPR (General Data Protection Regulation) has taken the first (clumsy) step in making sure that citizens are aware when their data is being used by a third party, and for the time being, the UK is still adhering to this regulation.
This proposal may well raise concerns about cybersecurity.  It's true that all databases are at risk of being hacked. Organisations including the NHS, British Airways, TSB Bank and TalkTalk that store personal data have all experienced data breaches. By contrast, a national, centralised, encrypted, digital identity database could allow the public and private sectors to pool anti-hacking resources, making it harder for criminals to access citizens' private data.
Importantly,  such a system would help prevent people on the edge of society from becoming isolated and allow them to benefit from services many of us take for granted. Unbanked consumers currently pay a "banking poverty premium" of £485 a year. A well-designed national digital identity database would allow less wealthy individuals to establish their identity quickly and securely.
The rest of us would also benefit from a national, digital identity database because it would allow us to prove who we are much more quickly and easily. This will facilitate our search for better financial products, allow access to fairer pricing, and help ensure we find out quickly if a product or service is unsuitable or unaffordable.
Personal data is one of our most valuable assets. A national, digital identity database that is fit-for-purpose, modern, secure and most importantly, regulated would allow us to own our information, taking back control of who we are.
IBSi News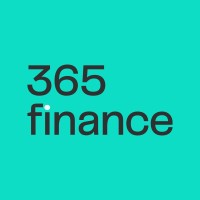 365 finance rebrands and launches Rev&U SME funding
Read More
Daily insightful Financial Technology news analysis
Weekly snapshots of industry deals, events & insights
Weekly global FinTech case study
Chart of the Week curated by IBSi's Research Team
Monthly issues of the iconic IBSi FinTech Journal
Exclusive invitation to a flagship IBSi on-ground event of your choice
IBSi FinTech Journal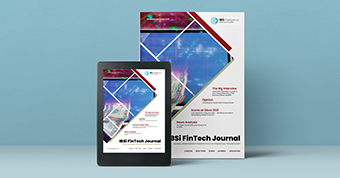 Most trusted FinTech journal since 1991
Digital monthly issue
60+ pages of research, analysis, interviews, opinions, and rankings
Global coverage
Subscribe Now
Other Related Blogs
Related Reports