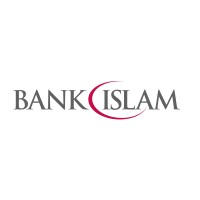 Bank Islam Malaysia Berhad is working on launching a platform-based solution for people to have access to Shariah-compliant products which are based on risk-sharing and fairness. Bank Islam, through its new division, Centre of Digital Experience ("CDX"), has been actively laying the foundation to set up a 100% digital bank built on a flexible platform that allows FinTechs, digital marketplaces and other strategic partners to plug in directly.
Bank Islam has selected two infrastructure partners- Mambu, a SaaS banking platform and Experian, a global information services company to help set up the all-new digital bank. Furthermore, a Memorandum of Understanding (MoU) has been inked with a local FinTech player, Pod, to develop new product offerings.
Bank Islam will apply next gen technology such as cloud-native digital banking and the Electronic Know Your Customer ("eKYC") to its products and services, enabling branchless propositions for greater accessibility to tech-savvy customers.
With Mambu on board it enables the Bank to configure Shariah-compliant banking products, while Experian will provide the eKYC solution that enables customers to open a bank account without having to step into a bank branch.
On the product front, CDX is in the process of developing an alternative credit scoring model in collaboration with Pod. Together, CDX and Pod will explore solutions for customers who are generally overlooked by financial institutions, such as gig workers.
Bank Islam's Chief Executive Officer, Mohd Muazzam Mohamed said, "Bank Islam via CDX has appointed prominent strategic partners, namely Mambu, Experian and Pod. These partnerships aim to address the existing market gap for the underserved segments and further catalyse our contribution to Malaysia's digital economy."
He added, "In our effort to encourage financial inclusiveness, we are confident that the partnership with Pod will enable Bank Islam to address needs of the underserved such as gig workers. With Bank Islam's expertise in risk management and Shariah-related matters, coupled with Pod's technology and Mambu's agile SaaS banking platform, the partnership is able to introduce and promote Islamic financial solutions that cater to them. We also believe that this partnership will serve as a precedent to encourage more fintech collaborations with financial institutions and ultimately contribute to the growth of our digital economy."
Pod's co-founder and chief executive officer, Nadia Ismadi said, "The underserved segments including gig workers are struggling to save money, have access to financing and consume financial products; even more so after the pandemic. Pod exists because we believe the job market as we know it is changing and soon, majority of the workforce will fall under the informal sector. Thus, it is important that we lay the basic building blocks to deep dive into their financial needs in order to service these segments."
Myles Bertrand, Managing Director of Mambu APAC concluded, "We are delighted that Bank Islam has chosen to build CDX's greenfield operations on Mambu. Internet and mobile banking are key to unlocking economic development and financial inclusion and we are proud to support Bank Islam in its bold mission to improve access to digital banking services in Malaysia. Bank Islam has challenged itself to be the leading Islamic bank in the region and this implementation is a big step forward. We look forward to collaborating as it embarks on this exciting new phase of its journey."