Puja Sharma of IBS Intelligence sat down with Oliver and Gurjodhpal during their visit to Mumbai earlier this month and discussed the SME lending market and how Tide is changing the landscape.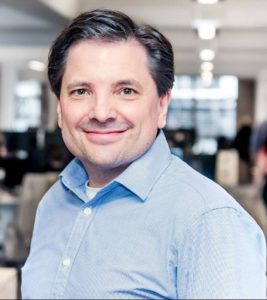 Please shed some light on the product offerings of Tide
Oliver Prill: Tide essentially focuses primarily on helping MSMEs, which include small businesses that do not have access to financial services, by helping them assist with their finances, such as credit, invoicing, and accounting. we have around 500,000 businesses in the UK. We had already established a big technology center here in India for our global product engineering platform. In January, we entered the Indian market with pretty much the same mindset. We've just announced that we have our first 50,000 members in India, which makes up almost 10% of the Tide community.
Gurjodhpal: In the Indian market, We have around 50,000 members who have used our product through a 100% digital journey—including Aadhar stack onboarding and video KYC. We issued them a fully KYC Rupay card through which they can conduct business and transactions. These 50,000 users have a Rupay card that they can use to conduct business.
We help anyone who wants to collect payments through digital channels to classify expenses, we're seeing a lot of movement from unorganized to more formalized digital ways of doing business, for our members, we're bringing UPI QR to help them collect payments and fulfill their business.
About MSME exchange program and supporting women entrepreneurs in India…
Oliver: We support entrepreneurship as part of our ethos. We have a set of initiatives that focus on different aspects of entrepreneurship. Women in business is one of them. So far, we have helped 100,000 female entrepreneurs in the UK, and we just achieved the target of another 100,000 additionally we are helping 500,000 female entrepreneurs in India. The second set of initiatives in the UK revolves around net zero. As a FinTech company, we decided last year to become the first to eliminate all carbon emissions and equivalent emissions. As a result, we're now supporting our members in Net Zero. More will follow later in the year and next year.
In addition, we believe there is a need to build a global entrepreneurial community which means not only the exchange of ideas, but also trading, exporting, and importing into each other's markets between entrepreneurs.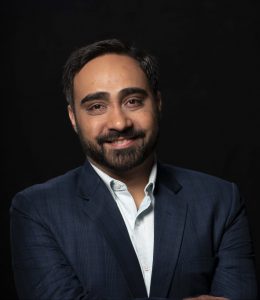 Gurjodhpal: One of the things we are actively working on with women entrepreneurs is our partnership with Telangana's government. It is an incubator program called We Hub for women entrepreneurs. As part of the program, we have signed an MoU with them to assist these women entrepreneurs in formalising, digitising, etc. Along with that with this MSME exchange program, the plan is to enable 16 micro and small entrepreneurs – 8 in India and 8 in the UK.
We'll help these MSMEs to understand the regulations around their business, and the land of the law, assisting them with all the legal frameworks and helping them take their business global.
On customer onboarding challenges…
Oliver: The first thing to realize with India, is the beauty of India, everything is very big and very numerous. India officially is meant to have 65 million MSMEs and we believe it is higher around 8-10% of the population is SME equivalent which should be around 130 million to 140 million SMEs in total.
But if you ask how many of these SMEs are already formalized, we believe it is somewhere between 30 million to 35 million that number is as big as the entire European Union. Hence it is an enormous opportunity. The Indian population is very technology driven and people are learning very quickly. It's a huge market. Simultaneously, India is making huge progress as a nation. There is a huge drive to digitisation.
Gurjodhpal: From India's perspective, we have both digital and non-digital channels. Around 20% of our members have come through a digital channel. They have discovered us digitally, engaged with us, and of course, onboarded us digitally. We have distribution partners who work in tier 2, tier 3, and tier 4 towns who engage with these micro and small entrepreneurs.
The onboarding journey is completely digital but there is still a factor of discovery and understanding. There is a shift that you need to make to formalise and digitise. All this investment that we do on this side enables us to digitise and formalise a lot of micro and small entrepreneurs and take financial services to tier 3 and tier 4 towns, which is a great enabler for the ecosystem. But along with that, it is also an opportunity for us to touch base and assist in a real offline form to build out the engagement that this merchant would have digitally with the platform. You know there is we feel it is good to invest in this area and expand the market beyond tier-one cities.
Serving the already served is not an effective way of creating value and building good businesses. We want to work to expand this market and play an important part in digitizing and formalizing small entrepreneurs in the deeper pockets of India.
What are the cybersecurity challenges faced while working with MSMEs in both UK and India, how are you protecting the data of your customer?
Oliver: So that's of course very relevant. We live in times where scams unfortunately have increased and it's an unfortunate by-tracker product of the digitization that frauds have moved online. Virtually all fraud is authorized for their scams, so systems rarely get benefited.  We have a lot of security as to other players. Now part of that is, of course, education and helping people understand what these scams are not to fall for them.
We can have pattern recognition and if there's an unusual pattern we would block the account, block the transaction. We can help with education. We can help the users with the detection of fraud with the little data you have in the payment system. We can help with rapid response to help them to try to recover that money; we are very committed to supporting that.
Gurjodhpal: Our technology is very robust. From global standards, we have a global product and tech stack, so we offer strong security from that standpoint.
But having said that we work with the segment in India which needs a lot of training and education around the use of digital products. So, with convenience, this learning needs to happen, and around 80% of our users are coming from non-digital channels of distribution and that's our commitment to investing there so that we could engage and bring them up the curve to engage with digital products. Provide them with confidence and make them feel secure otherwise, there is no way to digitize, and make the economy and their business more efficient.
You cannot fear digital and opt out of the formal setup. It's all about learning and for organisations like us one can invest in it.
How does Tide tackle emerging technology such as AI, and ChatGPT from a fraud and future standpoint?
Oliver: In India, one has a great advantage with the strong ID system, we link that ID with video KYC, therefore going for full KYC. The KYC arrangements in the India stack are probably worth leading.
We (in the UK) make the point every time we speak to government officials that something like that would be extremely helpful in the UK. However, certain players use voice recognition where the deep fakes can come in and I'm sure people are looking at that. We indeed live in challenging times, and generative AI is a part of this evolution. Moreover, many of these systems are machine learning models. if you want to narrow down AI that helps us to recognize patterns and especially decisioning AI is pretty safe. And it adds a lot of value to our business.
Gurjodhpal: From a security standpoint we follow a global approach. What is done in the UK globally is also going on in India and it's at the top end of talent and execution in the same way. And having said that we have a lot of Indian learning and flavor to it because half of our colleagues are based in India and a very large number of them are productive tech people.
We have a global standard but localised feel in both the markets we operate in and are in touch with all the time. Regulatory and data privacy protection developments, payments data, and all that sensitive information is something we are quite familiar with and plugged into, and from the perspective of our organization, we take the utmost pride in it.