Kiran Kumar, Co-founder and Executive Director of Profinch Solutions, talks product growth, the evolution of Atumverse, and consulting achievements and reveals his aim for unicorn status.
Atumverse-Data from Profinch Solutions secured a second leadership position in the IBS Intelligence Sales League Table (SLT) 2022 for Regulatory and Compliance Management. The integrated data and digital cloud-ready platform developed by Profinch Solutions has been built exclusively for financial services and insurance companies, allowing them to design a product for themselves using drag-and-drop features. Profinch claims Atumverse is the world's first 'single platform' on an integrated development environment (IDE).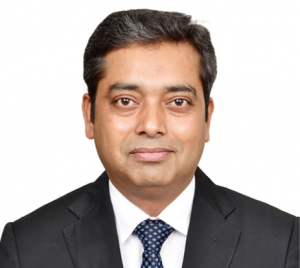 Kiran Kumar, Co-Founder and Executive Director of Profinch Solutions, discussed the company's recent growth and what lies ahead: "With the addition of some marquee names over the past few quarters, our platform, Atumverse, has experienced some incredible growth. The Atumverse Studio, which gives financial institutions (FIs) the ability to create digital, data, and regulatory apps tailored to specific use cases, is finding a lot of takers. Our platform is getting more feature rich as we go along, making it very customisable to meet the demands of local markets.
"Customers don't have to switch between several applications since Atumverse serves as a single platform to connect data, digital, and regulatory needs, which is what makes us unique. Outcomes from digital applications feed into data applications and vice versa."
What are the use cases you are currently working on?
"The number of use cases that Atumverse can cater to is infinite. We currently provide over 40 out-of-box digital and data applications and workflows. The Atumverse Studio equips FIs to create their own applications and workflows within weeks. Some of the use cases that we are currently implementing include:
For one of the world's largest banks, for their Middle East operations, automation of 50+ workflows in payments, regulatory reporting, CRM, standing instructions, investigations, and trade finance, to name a few.
Atumverse Studio is currently being deployed at a large bank in APAC with over 10+ base data and digital apps customised to suit local regulatory requirements.
Digital onboarding, loan origination and process workflows at several client sites.
CIS region-specific payment localisations with various system integrations.
P2P payments automation and workflows for a few banks in Africa.
Digitisation of government revenue payments at a growing bank in the Middle East.
Deployment of end-to-end agency banking at a few banks in APAC.
Branchless banking use cases at banks in Africa and the Middle East.
Branch automation through onboarding, branch analytics, account servicing, teller automation, customer 360, kiosk banking, and queue management at a few banks.
Corporate banking use cases including trade finance, bulk operations, H2H (host-to-host) payments, and settlements at a few banks.
"In fact, we are working on many analytics, data management, and central bank reporting requirements across numerous geographies."
Atumverse serves as a single platform to connect data, digital, and regulatory needs, which is what makes us unique
Profinch's original foundation was in consulting, how is this business performing?
"Yes, the consulting business is what we started with in 2014 and hence has the maximum number of customers. We continue to grow exponentially in the consulting space where we service Oracle Financial Services (OFSS) FSGBU (Financial Services Global Business Unit) products and provide licence sales, implementation, upgrades, customisations, system integration, training, infrastructure and managed services for Oracle FLEXCUBE, Oracle Banking Digital Experience (OBDX), Oracle Financial Services Analytical Applications (OFSAA), Oracle Insurance Policy Administration (OIPA) products.
"Outside of the OFSS business, we also provide consulting services for Oracle ERP products.
"In total, we currently service over 150 clients in 60+ countries, with us adding more than 20 customers every year. Our team is also extremely proficient with cloud technologies, with us having undertaken many assignments.
"We've recently added more thrust to our Systems Integrator business and will be focusing on many areas, including staff augmentation for specialised skills around front end/back end/UI-UX developers, BI Visualisation, Data & Analytics, Testing Services, Support Services, and Program Management, to name a few."
What kind of work have you been doing in consulting?
'Well, where do I start? We've had very encouraging work with some of the who's who in the financial services space. In the last 8 years, we have delivered over 500 projects across the spectrum of our offerings. What is interesting here is not how many projects we have completed but that >70% of our business is repeat business. Some of our key customers have been with us for over 4 years now. We are:
First Oracle partner to implement Oracle's new GTB stack in a Tier I bank. The bank is one of the well-known names in the UAE.
First Oracle partner to implement OBDX in Africa.
First Oracle partner to implement FLEXCUBE 14.X in CIS.
First Oracle partner to implement OFSAA on Cloud.
First Oracle partner to implement OBDX in CIS and Eastern Europe.
First partner to implement Oracle Neo Bank implementation on Hybrid Cloud (AWS + OCI).
First Oracle partner to implement FCCM scenarios in APAC.
First Oracle partner to implement OFSAA (entire suite) in a digital bank in APAC.
First Oracle partner to implement Oracle FCCM in the Philippines in a digital bank on Huawei Cloud.
First Oracle partner to implement FLEXCUBE 14.X, OBDX, OFSAA as a Core and Digital transformation project in Francophone North Africa.
"The key to our success has been the unwavering attention we have been providing to customers over the years and the tangible ROI we've been able to showcase to businesses. We have some of the most experienced and diligent talent working with us who have really anchored our customers and have successfully completed projects. Profinch currently has one of the largest pools (500+) of banking domain and technology consultants, and we continue to add new talent."
What does the future hold for Profinch?
"We are extremely confident about the work we continue to do for our clients, and it is only getting better. While we are proud of our achievements, we understand that as we grow bigger, our commitment to quality work and delighting customers will be indispensable.
"With scale, we have entered newer geographies and are currently serving new customers in the Americas, Europe, Australia, and the far east. Our product, Atumverse, complements our consulting business, and we have successfully scaled our product platform too. Overall, the future looks very promising, and we are fully aligned to serve the needs of our customers. We are aiming to become the next unicorn in the B2B space!"