Our Leadership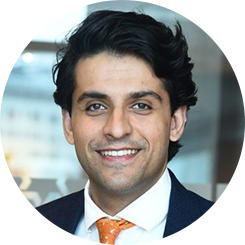 Sahil Anand
Non-Executive Director, Global Markets
Sahil is a non-executive Director at IBSi's Mumbai and London offices. He previously spent his time working with private equity, venture capital, and other institutional investor clients globally to see how IBSi's Financial Technology intelligence portfolio can be leveraged to make better-informed investing decisions. Especially in areas around due diligence support. He is also focused on building platforms for IBSi's global Banking, Consulting, Technology, and Investor clients in the form of IBSi's suite of SaaS-based IBSi Galaxy. On top of this, as IBSi's co-head and key team member, he plays a role in the firm's strategic initiatives globally.
His past assignments include private-equity investment experience at Everstone Capital, where he actively participated in the fund's investment and roll-out of the Burger King brand in India, Venture-Capital experience with DSG Capital across Asia, and time with BNP Paribas in their Merchant Banking group in New York City.
Sahil now leads Cedar-IBSi Capital, a FinTech-focused Venture Capital fund with a mandate to invest across Asia and Europe.
Sahil is a frequent attendee and speaker at industry events and contributes actively to the IBSi FinTech Journal, where he writes about market trends and investments globally. He has an MBA from London Business School and a BS in Finance from NYU Stern. He is the former Chapter Chair for YNG (Young Presidents Organization) and also serves actively as an NYU Stern Alumni Association Committee Member.