Our Leadership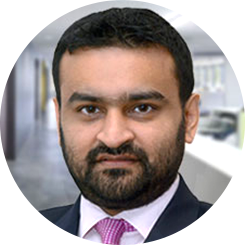 Amit Jain
Partner, Global Markets
Amit spends his time with clients in UK/Europe and globally in seeing how IBSi's knowledge portfolio in different forms can add value to their growth story. He also leads various strategic initiatives at IBSi globally including the CedarIBSi fintech lab proposition.
Amit has over 17 years of management consulting experience in the areas of Market/Opportunity assessment, Strategy formulation, Partner Search, Due Diligence, Balanced Scorecard across geographies. He works closely with leading global technology suppliers, fintechs, banks and consulting firms in addressing their global fintech research needs. He plays an active role in IBSi's global growth & expansion and also leads and manages a team of specialists globally.
Amit has a strong understanding of the financial services & fintech sector having worked closely with leading technology suppliers in assessing opportunities and formulating their growth strategy. Some of the clients he works with regularly include Temenos, Oracle, Finastra, Infosys Finacle, TCS, Sopra, ERI, Avaloq, ezbob, i-exceed, Fidor, Jack Henry, Fiserv, among several others. Amit holds an MBA from S.P. Jain. He also has completed executive education programs at London Business School & Harvard Business School and a Six Sigma certified Green Belt.