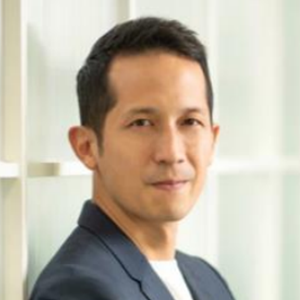 Ramprasad Venkatraman, Regional Business Head, SEANA and Japan, Infosys Finacle, catches up with Tana Pothikamjorn, CEO, KASIKORN LINE, Thailand, to understand how KASIKORN LINE, a joint venture between Kasikorn Bank and Line Corporation, Thailand's largest social messaging app has achieved significant financial inclusion by leveraging embedded finance.
Ram: Where do you see the biggest opportunities for embedded finance in banking? What are your views with respect to the Thailand market or LINE BK specifically?
K Tommy: As embedded finance gains popularity, it is emerging as an effective way to extend the reach of traditional banking services for the unbanked/underbanked segments to achieve financial inclusion. In Thailand, for instance, a high proportion of consumers are still underbanked, despite the presence of a well-established banking infrastructure. With the help of embedded finance technology, KASIKORN LINE (LINE BK), a joint venture between KASIKORNBANK and LINE, the provider of the largest social messaging platform in Thailand, was launched in 2020 to address this challenge of financial inclusion. One of the objectives was to provide Thai consumers with better access to essential financial products, especially tapping the unbanked and underbanked population. Thailand's first truly Social Banking Platform, LINE BK, also aimed to support customers as they navigated through tough times resulting from the COVID-19 pandemic outbreak.
Ram: It's really interesting you are adopting your business model based on your customer needs. What is LINE BK's innovative approach to embedded finance, and can you elaborate on the success this offering has garnered?
K Tommy: Unlike conventional banking services that focus on pushing the available financial products to consumers, LINE BK decided to integrate itself into customers' everyday life. The Bank offers deposit accounts, money transfers, and unsecured loans, among other banking products and services fully embedded in the LINE messaging app. Such collaborations are becoming a popular approach for embedded finance across the ecosystem, and LINE BK is now setting a very successful example in this space, with the partnership bringing the strengths of the two partners together.
LINE BK has started off quite successfully, winning multiple industry accolades and awards – from the Celent Model Bank Award, 2022, for Embedded Finance to the Global Banking and Finance awards, 2021, for Best Digital KYC/Onboarding Initiative in Thailand. It was recognised as the most impactful project under the Best Digital Lending Implementation category at the IBSi FinTech Innovation Awards, 2021. It also was named the Challenger Bank of the Year at Juniper Future Digital Awards, 2021.
Ram: The success that LINE BK has achieved in a short span is truly inspiring. Can you let us know a bit about the learnings from this venture that can inspire banks globally?
K Tommy – Given our push to integrate finance into customers' everyday life, there is a lot that other banks can learn from and emulate. Below are some important ones:
Embedding seamlessly into customers' lives
Most conventional banking services are promoted via a push strategy which involves persuading customers to adopt and use available financial products. LINE BK has taken a different approach by working to integrate itself into customers' everyday life via channels and platforms that they already use. For example, the onboarding process is seamlessly meshed in with customer journeys within the LINE messaging app. Users can transfer money to their friends and families via chat even without knowledge of the receivers' bank account number. Customers can also express their feelings by sending money envelopes that are relevant to the occasion, such as a red envelope for a New year's event or a congratulations envelope for a wedding celebration.
Building partnerships
While banks have traditionally had full ownership of all their products, today's open ecosystem allows banks to offer diverse offerings to customers by relying on partnerships across the value chain. LINE BK brand is a great example of what such partnerships can achieve. LINE BK offers a range of banking services that are consumed through the messaging app.
Leveraging the digital core
With LINE BK, customers can not only seamlessly request a loan within the chat app, but they also have the flexibility to tailor these loan products to meet their specific requirements. Using the online interface, customers can check on details such as the loan amount, tenure, and whether the credit is a term loan or revolving loan. This is possible through the configuration and parameterization features of the Finacle Origination Suite and the Finacle Core Banking Solution to drive flexible lending products. These features help bring a unique approach to underwriting while ensuring a fully personalized digital customer experience. The solution's componentized design meant that LINE BK could independently deploy the modules of the solution and integrate them with the LINE native app.
Using social data to enhance the credit model
In addition to the conventional credit score information that KASIKORNBANK provides based on customers' past account behaviour and data from credit bureaus, LINE BK uses data from LINE's platform that incorporates social data to determine creditworthiness and a variety of machine learning techniques and AI to build an innovative credit underwriting model.
Ram: These are really inspiring insights, and I am sure banks across the globe will benefit from the success story of LINE BK. Finally, can you share with us how you measure success at LINE BK?
K Tommy: The success of LINE BK is there for all to see. In just under two months, LINE BK acquired over a million customers. The unsecured loan product that lets customers easily request a Credit Line 24/7 has emerged as a flagship product for the company. LINE BK has already granted loans to over 590,000 accounts (as of 30 June 2022) with loan outstanding amounts exceeding 18 billion THB. This contributes to more than half of the industry growth. One remarkable aspect is that 25% of LINE BK loan customers fail to qualify for loan approval from any other loan providers. This is testimony to the fact that LINE BK is successful in penetrating segments that are untapped by traditional banks.
Embedding banking into a customer's lifestyle makes it possible to derive useful insights that can translate into superior products that are tailored to meet user requirements. As banks seek to expand their circle of influence with customers, the lessons from LINE BK can provide a useful direction. With studies suggesting that the value of the embedded finance market is expected to far exceed the combined value of top banks in the world today, the opportunity that it presents for banks is tremendous.
Ram: Congratulations to KASIKORN LINE, Thailand, on winning Celent Model Bank Award. LINE BK achieves financial inclusion by penetrating underbanked segments and providing them accessible credit by leveraging embedded finance. We are happy to be a part of their success.