ITC Infotech is a leading global IT services and solutions provider with a strong focus on banking and financial services institutions (BFSIs) for more than 20 years
Robin Amlôt
Managing Editor, IBS Intelligence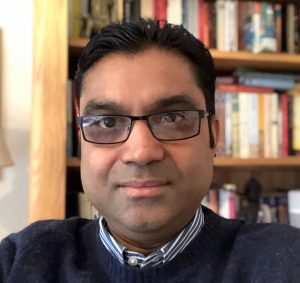 The company offers a range of services, including core banking modernisation, Banking-as-a-Service, open banking, hyper-personalisation, life and general insurance IT and process digitisation, Treasury-as-a-Service, and risk and compliance. IBS Intelligence spoke to Anindya Roy, President – Europe, and Kalpesh Mistry, SVP, Head of BFSI Europe, ITC Infotech.
How do you see digital banking evolving?
Data sits at the heart of digital banking, providing banks with the opportunity to offer superior, personalised, and highly secure services. Among key trends shaping the future of digital banking are the rise of mobile banking and payments, the adoption of artificial intelligence and machine learning, and the increasing importance of ESG considerations.
Banks are undergoing a transformation towards cloud-based solutions that provide a more personalised and contextual experience. FinTechs are also witnessing this trend as they utilise AI/ML-based solutions to cater to the personalised and nuanced needs of their customers. As digital adoption increases, breaking channel silos and providing an omnichannel, integrated and consistent experience across all channels will be key to retaining customers.  As cyber threats become more sophisticated, banks will focus on security and privacy to protect their customers' sensitive information. Sustainability, promoting green investment options, tracking the carbon footprint of customer transactions, and partnering with sustainable businesses will attract higher focus from banks. Digital banking will redefine the way we do banking. For example, Banking-as-a-Service is enabling non-banks to provide new business models to address consumer financial needs.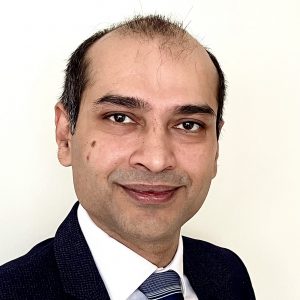 What does digital transformation entail?
Digital transformation is all about customer experience improvement by transforming the business process and model. It involves technology adoption such as cloud computing, data analytics, artificial intelligence, and DevSecOps to create new opportunities for growth, innovation, and efficiency. It is not just about technology but also about cultural and organisational change, as well as a mindset of continuous innovation and agility.
At ITC Infotech, for example, we have been involved in numerous digital banking projects for clients, helping our customers to modernise legacy banking processes through the adoption of cloud, microservices architecture and DevSecOps culture. We recently engaged a leading bank in the UK to migrate its applications and infrastructure to the cloud, enabling the bank to achieve greater scalability, flexibility, cost-effectiveness, customer engagement and security.
ITC Infotech was also involved in developing a digital sales platform for a large financial group in Europe. The platform enables the bank to sell products online like savings accounts, credit cards, small credits, student loans, leasing products etc., and caters to the entire customer journey, including onboarding of new customers. The entire sales process requires zero manual intervention. Replacing an expensive COTS messaging product with a low-cost custom-developed digital messaging platform helped the bank save significant money spent every year on licensing. We have developed a digital banking success-sharing framework that enabled us to implement a fixed-price productivity-driven 'squad and tribe model'. This proven framework helped to reduce agile development costs by 30% and de-risk the large program.
What problems have you faced in helping to implement digital banking solutions?
Implementing digital banking can present several challenges, including technical complexity, customer data protection, cybersecurity, and cultural barriers.
One of the biggest challenges that we have faced in implementing a digital solution is not technology implementation but around agile cultural fitment and resistance to change and adopting new technology and tools.
Most often, the customer has a hybrid model where there is a mix of legacy systems and new technologies. Integrating new technologies and platforms with existing systems can be challenging and requires a deep understanding of the bank's operations and IT infrastructure. This can result in a customised solution limiting the full benefits of new technology investment.
The implementation of a large program often requires multiple teams. A lack of collaboration and alignment among various teams can result in delay and impact the program cost significantly.
We often see people skill transformation as a big obstacle. Getting this right plays a vital role in ensuring seamless adoption of a new platform.
Is there a 'typical' business scenario, and what strategies have been needed?
There is no 'typical' business scenario when it comes to digital banking, as each bank and market has unique needs and challenges. However, a customer-centric approach is critical to success, as well as a focus on delivering innovative and differentiated experiences that meet customers' evolving needs. Strategies such as agile development, design thinking, co-creation and continuous improvement have also been effective in helping banks quickly iterate and adapt their solutions to changing market conditions.
The challenges of implementing digital banking solutions can be resolved through a combination of technical and business expertise, cultural change, program and strategic governance and effective change management. At ITC Infotech, we implement a collaborative framework based on our ground-up experience.
This framework is based on the following collaborative principles:
Customer satisfaction – zero business disruption.
Delivering value – improved velocity and productivity, reduced cost, people skill transformation
Leading innovation and thought leadership – the challenger model brings an outside-in perspective.
This framework enables the ONE TEAM approach by building transparency and trust, which plays a vital role in the success of such programs.
Can you quantify the value added in such projects for your clients?
One of our European customers, a large financial institution, increased online product sales from 0 to approximately 8000 per month in less than 1 year using our newly launched online platform. The platform enables the bank's customers to access an ecosystem of products and services provided by the bank and by third parties in a secure IT environment. The result was a 30% increase in sales within the first year. The platform not only enabled increased revenue for the bank but also helped in reducing the cost of operations, making the products more profitable. The platform enables easy incorporation of new products in a very short span of time – 50% faster compared to the old process. Recently we introduced a Personal Investment Plan, made available to customers on the digital sales platform in less than a month. This unique digital experience comprising of a wide range of services has positioned our customer as a digital leader in the market.
In addition to these business benefits, ITC Infotech expedited the overall implementation of the program by improving productivity of the agile team by 30% using our proven DevOps tools and methodology, testing automation and full-stack squad practices. This resulted in the early realisation of business benefits and improved ROI.
What did/does ITC Infotech itself bring to these outcomes?
ITC Infotech brings a unique combination of banking domain knowledge, digital technology expertise, and a customer-centric approach to our digital banking projects. We have a team of highly skilled professionals with a deep understanding of the BFSI sector and expertise in the latest digital technologies and platforms.
We have numerous in-house built frameworks and reference models that ensure faster and more reliable execution across the technology spectrum. For instance, CloudSense, our cloud adoption framework, hosted on the Microsoft Azure marketplace, ensures efficient, reliable and resilient cloud migration and modernisation. Our Integrated Development and Deployment Platform (IDDP) adds agility to development methodologies by integrating security and helps produce secure code faster through a repeatable and adaptive process.  Our agile working experience means improvement in efficiency and productivity, resulting in faster time to market for products.
We also maintain a strong focus on collaboration and co-innovation, working closely with our clients to understand their needs and objectives and co-create solutions that meet those needs. We have a comprehensive reference model for working in a collaborative model with multiple stakeholders through our experience of working in multiple engagements across the globe. Built on the core value of delivering customer delight, this includes best practices, templates, and governance methods to seamlessly work in an integrated manner. Our approach is centred around delivering measurable business outcomes, and we have a track record of delivering successful banking projects that drive value for our clients.