NdcTech offers transformational services to global banks. The firm's CEO Ammara Masood explains what's behind more than 2 decades of achievement 
NdcTech, Temenos partner and subsidiary of Systems Limited won the Best Digital Channel/Platform Implementation Award at the IBS Intelligence Global Fintech Innovation Awards 2022 – for its work with Bank of Punjab. In this in-depth interview with NdcTech CEO Ammara Masood, we began by asking her about this achievement: 
"We are honored to have won the IBSi Global FinTech Innovation Award for Bank of Punjab's digital transformation, and I believe that several factors contributed to this success. 
"One of the key factors was our use of an agile implementation approach, which allowed us to work collaboratively with the bank's team and carry out iterations in real time. We formed cross-functional squads that included experts from various domains, enabling us to deliver services that were tailored to the unique needs of the bank. By using an agile approach, we were able to carry out implementation at a faster pace while ensuring that the quality of the deliverables remained high. 
"Our expertise in developing solutions that can be integrated with digital banking platforms is another factor that sets us apart. We believe that understanding the needs of end-users is essential to creating solutions that are user-friendly and intuitive. We understand the complexities of digital banking platforms and have the experience and expertise to develop solutions that seamlessly integrate with these platforms.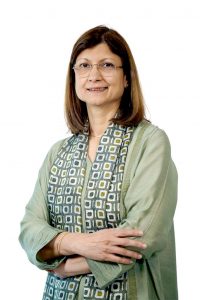 "Our success can also be attributed to our highly skilled team of professionals who possess a wealth of knowledge in the banking domain. Our expertise on banking product stacks is vast, and we possess a strong proficiency in carrying out large-scale implementations. Our market-specific accelerators, out-of-the-box capabilities, and expertise in both global and local markets enable us to cater to the unique needs of all types of banks. 
"Furthermore, we leveraged our strong FinTech partner ecosystem to devise a human-centered UI/UX design and extended embedded user journeys, to provide greater value to the bank. This helped us to transform Bank of Punjab's digital platform offering in just 5 months, making it one of the fastest Temenos digital banking implementation in the region."  
What's the nature of your relationship with Temenos – how does it benefit NdcTech and how does it benefit your customers? 
"NdcTech is a strategic and long-standing partner of Temenos, with over 22+ years of partnership, we have been successful in carrying out mission-critical digital transformations for more than 125 banks and FIs globally.  
"By investing in innovative product developments and carrying out IP developments on behalf of Temenos, we have been able to offer a wider range of solutions to the banking community. Our expertise in developing solutions that can be integrated into Temenos' digital banking platform, our deep understanding of project accelerators such as Country layer and our strong grip on Temenos product stacks has enabled us to deliver excellent customer experiences and provide unparalleled services to our clients. We regularly provide our employees with training and certification programs on Temenos products and platforms, as well as on industry best practices and emerging trends, enabling them to have a deep knowledge of the platform. 
"As a result of this partnership, we have been recognised by Temenos on various occasions such as being awarded the 'Best Sales Partner Award' at Temenos MEA Sales & Partner Summit 2022. We have also been granted licence rights to develop further and market Temenos Country Model Banks for the GCC region and are also a preferred partner for Upgrades.   
"We are proud of the success we have achieved together with Temenos and look forward to continuing to drive positive outcomes for our clients in the future." 
The banking sector must continue to innovate and find ways to adapt to the rapidly changing technological landscape to remain competitive and meet customer expectations
Your partnership with Temenos recently extended with licence rights to develop and market the Temenos Country Model Banks on top of Temenos open platform for composable banking in 7 Middle Eastern countries. What does this mean for NdcTech and what do you hope to achieve as a result?  
"I am very excited about the recent partnership of Temenos and NdcTech to develop Country Model Banks on top of Temenos open platform. It strengthens our position as a trusted technology partner for financial institutions in the Middle East. This partnership is a testament to our proven expertise, deep knowledge, and investment on Temenos products. It also designates NdcTech as a preferred partner for upgrades. 
"The plug and play approach of Country Model Bank will enable faster time to market for banks, while ensuring compliance with local regulatory requirements. It will also help streamline their processes while reducing costs, increasing productivity and customer satisfaction. Safe to say, this partnership will transform core modernisation in the region."  
Your focus has traditionally been in the Middle East and Africa – will that focus continue or are you looking to expand elsewhere and what opportunities do you see? 
"NdcTech has been providing services to the banking industry for more than 22 years and has established a significant presence in the Middle East & Africa region, transforming the operations of over 125 leading banks globally.   
"Our focus on innovation and quality has made us a key player in the digital transformation of the banking industry in the region.
Being dedicated to delivering excellence has positioned us as the go-to partner for banks seeking to become future proof and
digital first. 
"With the recent acquisition of NdcTech by Systems Limited, a leading SI company, we are aiming to extend our presence in unexplored markets like Europe, and at the same time delivering more value to our current markets of APAC, Middle East, and Africa. Our objective is to maintain our position as a reliable partner worldwide and provide cutting-edge, top-notch services that assist our clients in staying ahead in a rapidly changing industry." 
How do you see the banking landscape changing/evolving?  
"The banking landscape is currently undergoing significant changes, with new technologies and trends shaping the industry's future. A few key trends we see in banking are increased digitisation, emergence of new banking models such as banking-as-a-service (BaaS) and more emphasis on sustainability and social responsibility.  
"One of the key drivers of change is open banking, which is already having a significant impact on the industry. Open banking enables banks to share customer data with third-party providers, which can then offer new services and products based on that data. This has led to increased competition, as new players enter the market and traditional banks adapt to the changing landscape.  
"The banking industry is also witnessing the emergence of new models such as BaaS and embedded finance, which are gaining popularity. BaaS allows non-bank companies to offer banking services by leveraging a bank's existing infrastructure, while embedded finance enables businesses to offer financial products and services within their own customer experience. Banks are adopting these models to expand their reach and offer new services, creating mutually beneficial partnerships with non-bank companies and businesses. By leveraging technology and collaboration, these models allow banks to provide more efficient and innovative services to their customers, while also diversifying their revenue streams. As these models continue to gain traction, we can expect to see more partnerships and collaborations between banks and non-bank companies in the future. 
"In addition to these trends, sustainability and social responsibility are also becoming more important in the banking industry. Consumers are increasingly concerned about the impact of their financial choices on the environment and society, and they expect banks to take these factors into account. Banks that prioritise sustainability and social responsibility are likely to attract more customers and build stronger relationships with them."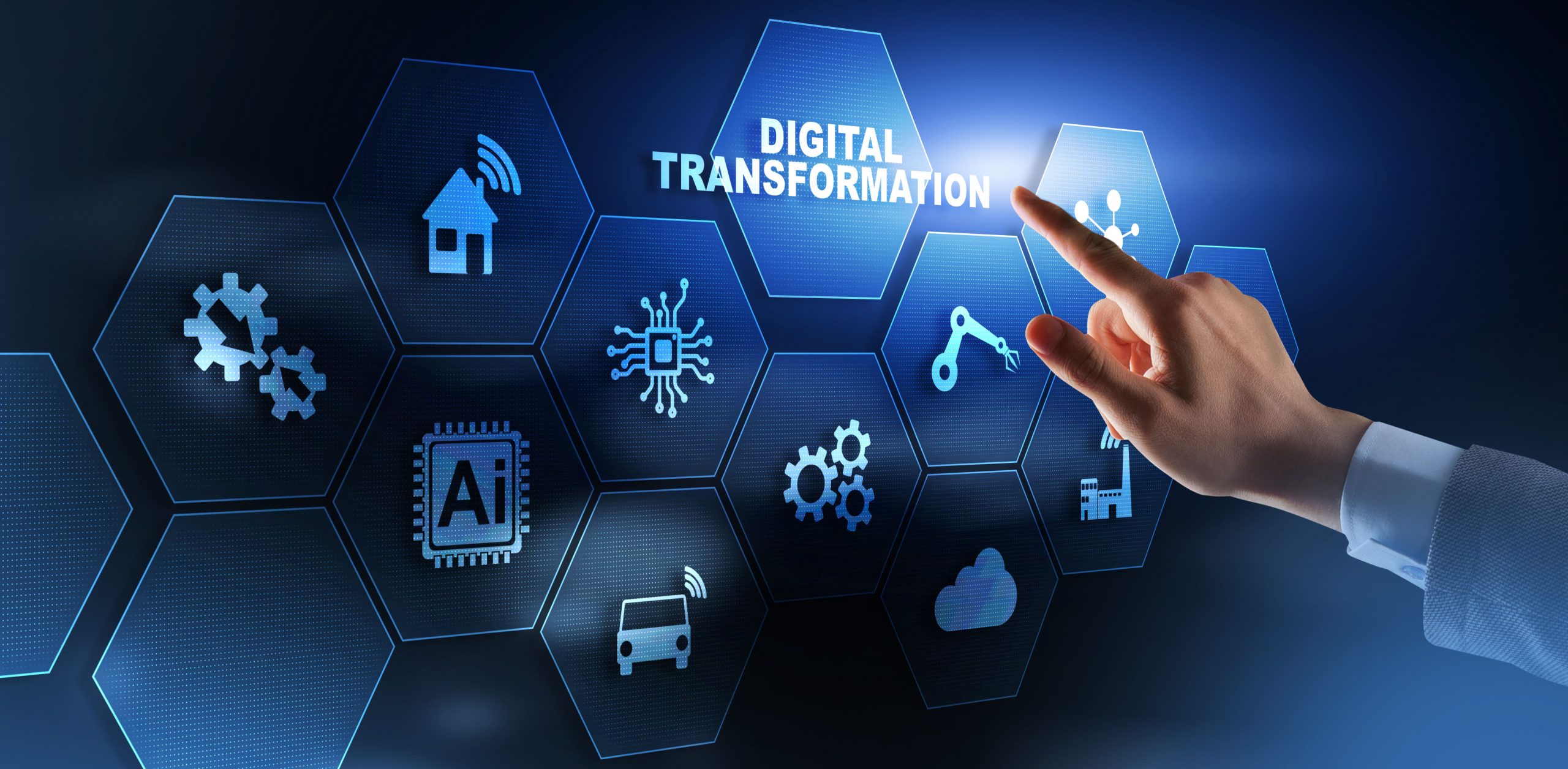 What do you see as the biggest challenge facing the banking sector?  
"In my view, one of the biggest challenges facing the banking sector is the lack of technology that can keep up with the rapidly evolving banking landscape. While new trends such as open banking, digital banking, and BaaS are emerging, the technology needed to fully support these models is not readily available. This creates a challenge for banks, as they must either invest in developing their own technology or partner with third-party providers to fill the gaps. Additionally, regulatory and compliance requirements can also make it difficult for banks to adopt new technologies quickly, which further compounds the challenge. The banking sector must continue to innovate and find ways to adapt to the rapidly changing technological landscape to remain competitive and meet customer expectations." 
How did the pandemic affect your business – did it bring about any permanent changes in what you do and how you do it?  
"The banking tech sector underwent significant changes due to the pandemic, compelling banks, and financial institutions to expedite their digital transformation initiatives. The sudden shift to remote work and the closure of physical branches led to a significant increase in demand for digital banking services and resulted in a surge in investment in technologies such as cloud computing, AI, and data analytics. Furthermore, the pandemic highlighted the need for resilient and scalable technology infrastructure to support remote working models and digital customer interactions.  
"By pivoting our delivery models, we were able to support banks in their core and digital transformation journeys, resulting in sustained growth in revenue and profits. Additionally, the pandemic led to an uptick in demand for digital banking services, which we were well-equipped to meet. We leveraged our expertise in cutting-edge technologies to help our clients adapt to the changing landscape, enhancing the digital capabilities of banks and improving customer engagement. Our ability to quickly adapt to these changes was critical in enabling us to provide value to our clients while ensuring business continuity." 
You've been in business for more than 2 decades – what was your smartest move?  
"The success of our organisation can be attributed to our strategic focus on scaling and expanding operations while maintaining a strong commitment to investing in research, development, and trainings. By keeping abreast of new technology and prioritising R&D, we have been able to create innovative functionalities and products on banking platforms, which have set us apart from our competitors. This investment has allowed us to consistently innovate and provide our clients with exceptional services. 
"Moreover, our dedication to investing in our people by providing them with certifications and training on the latest technology and modules has enabled us to build a team of experts who can handle transformations of any size and complexity. Our people are the backbone of our organisation, and we take great pride in their expertise and dedication. 
"We are proud of the services we have provided and the products we have developed for our clients over the years. Our continued commitment to expanding our operations and investing in R&D will remain a cornerstone of our strategy for the foreseeable future."