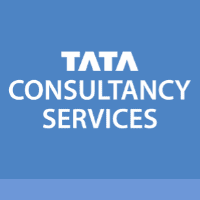 TCS BaNCS for Market Infrastructure has been selected by the Kuwait Clearing Company (KCC) for its central counter party (CCP) services.
The KCC is the central clearing, settlement, and depository entity for all securities and derivatives traded at the Boursa Kuwait. KCC also provides registrar and trustee services to companies and investment funds, and performs local and regional custody services for both local and foreign investors.
"Setting up a CCP-based clearing model is another huge milestone in KCC's strategy to fulfill the Capital Markets Authority's mandate for market development initiatives in Kuwait. We believe that this initiative will further strengthen KCC's position as the leader of change in the region," said Khaldoun Altabtabaie, CIO and Head of Strategy, Kuwait Clearing Company.
"It also supports the organization's 5-year strategy plan that was placed in 2016 with the goal to implement international best practice standards to help Kuwait gain Emerging Market Status as approved by FTSE & MSCI in order to attract more foreign investments. In the selection of TCS and TCS BaNCS for Market Infrastructure, we have chosen a proven solution and a global trusted partner with a long standing association with KCC and the Kuwaiti market.
R Vivekanand, Vice-President and Co-Head, TCS Financial Solutions, added: "KCC's selection of TCS BaNCS for the CCP program is an endorsement of our ability to deliver market transformation programs. We believe that our contextual knowledge of the Kuwaiti market, combined with our strong presence in Kuwait across multiple financial institutions, provides a unique opportunity to build a financial ecosystem that is central to our Business 4.0 vision, and deliver exponential value to our customers in the region."