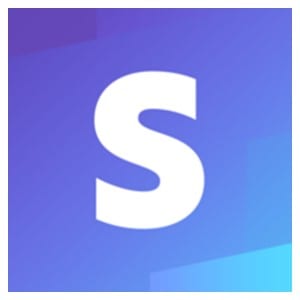 Stripe has announced that the New York-based QuadPay, a payment installment platform provider has partnered with Stripe to build advanced buy-now-pay-later experiences that boost conversion and enable consumers to start shopping instantly both online and in-store.
The partnership facilitated QuadPay to accelerate time to market for this new product line. QuadPay, built on Stripe's issuing infrastructure enables consumers to start shopping in installments anywhere Visa is accepted and can experience buy-now-pay-later service. Following an instant verification process, consumers are issued with a virtual QuadPay card in their phone to pay for an order that's then split into 4 interest-free installments over 6 weeks. The QuadPay app offers consumers up to a $500 balance to spend either online or in-store via Apple Wallet or Google Pay.
Stripe Issuing, which was recently launched out of beta, allows users to create, manage, and distribute virtual and physical cards. The service is now generally available to all businesses in the US.
"With Stripe, we're making it easier for brands to access more consumers. And for consumers, the beauty of it is that it doesn't matter where you shop—at any brand, online or offline—QuadPay gives you the flexibility to spend how you want," said Brad Lindenberg, CEO of QuadPay.
Stripe is also powering payment acceptance for QuadPay installments, providing a closed-loop experience that helps prevent fraud. Besides, QuadPay is making use of machine learning-powered fraud tools with Stripe Radar to prevent fraud and to manage risk at a granular level. Radar, which is fully integrated into QuadPay's Stripe account, adapts defence based on Stripe's global behaviour network, uses metadata to block transactions, giving QuadPay the ability to manage risk by-product, installment type and other factors.
"Stripe Issuing is helping QuadPay rapidly launch an installment offering to attract more customers, boost conversion rates and increase basket sizes. It's core to how they differentiate their product. Issuing is unlocking new kinds of users for Stripe. We're seeing adoption across industries we couldn't have anticipated, from buy-now-pay-later apps and car sharing platforms through to fertility benefit services. In fact, there's hardly a modern business for which Issuing doesn't make sense," said Jeanne DeWitt Grosser, Head of North America Revenue and Growth at Stripe.
QuadPay also integrates Stripe Connect to power enhanced seller experiences for merchants, such as Fashion Nova, Swell, Jenni Kane, and Ugg.  Connect performs verifications, provide the ledger, and enable users to set custom controls. Retailers can easily integrate Quadpay with few lines of codes and expect to increase conversion rates by 20% and average order value by up to 60%.
"With Connect Express's pre-built onboarding flows, we were able to set up payouts for our merchants surprisingly quickly. We're excited to use it to make the onboarding process entirely self-serve in the near future and expand into Canada and the UK, which will accelerate the rate at which global brands can join QuadPay." added Brad Lindenberg on the integration with Connect Express.
Founded in 2017, QuadPay is a consumer-centric payment platform that aims to transform the way shoppers pay for their purchases by offering simple and convenient payment methods.