Our Leadership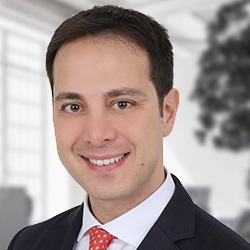 Vincenzo Casillo
Principal, European Markets
Vincenzo works with some of the biggest banks and financial institutions in the EU and GCC regions, helping them in the digital space through core banking assessment and program governance-led integrations of FinTech solutions across platforms.
Vincenzo has over 13 years of consulting experience in banking and diversified sectors. He has worked across several areas, including change management, quality assurance & health check, digital strategy, digital transformation, system evaluation, system integration, program management and operational risk management.
He has worked at PwC in the past, where he led the development of a value proposition on Digital Performance Improvement for Italian mid-market banks, among other initiatives; and at Deloitte, where he supported operational risk management and internal auditing assignments in the insurance industry.
Vincenzo has a master's degree in business management from the University of Pavia, Italy, and is Lean Six Sigma Yellow Belt and PMP certified.