Our Leadership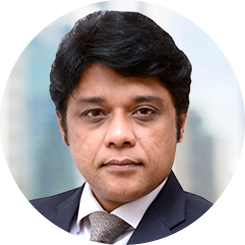 Amit Jain
Chief Marketing Officer, Global Markets
Amit spends his time focusing on developing innovative digital and off-line marketing strategies to build a strong brand presence and as a growth driver to engage successfully with potential clients.
He is a seasoned marketing and creative professional with over 18 years of experience. In the early years of his career, as a creative professional, he helmed various responsibilities with prestigious media organizations, directing award-winning shows in different genres. He brings extensive experience in driving Global Marketing Strategies, Marketing Communications, Content Development, Digital Marketing, Lead Generation Strategies, Partner Alliances, Brand Management, PR, Global Events and Pursuit Marketing.
In his multiple roles over the years, Amit has been spearheading global Go-to-Market campaigns through strong content strategies and creating best practices to help acquire global clients through integrated marketing initiatives.
He holds a Bachelor of Commerce with Honours degree from Delhi University and has done Post Graduation in Film & Television Studies.