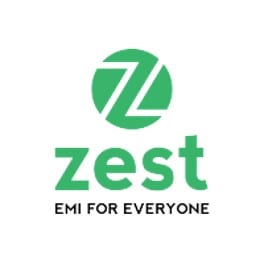 India's AI-driven consumer lending platform ZestMoney revealed that in 2019, it observed over 125 percent growth in EMI financing. The Bengaluru-based company stated that digital EMIs make up a huge chunk of the current economy, witnessing a 2,000 percent increase in new-to-credit customers from tier-2 and tier-3 cities.
The company mentioned that EMI financing has led to substantial growth in online sales over the past year for e-commerce giants, namely Amazon, Flipkart, Myntra, Paytm, MakeMyTrip and Decathlon, among others. EMI adoption grew by over 84 percent in tier-1 cities, 140 percent in tier-2 cities and 145 percent in tier-3 cities in 2019.
Lizzie Chapman, CEO & Co-Founder, ZestMoney enunciated, "Cash dominance is reducing and EMI adoption is on the rise leading to a healthy financial ecosystem that is driving business growth for many new-age companies. The purchasing powers are witnessing a boost and Indian consumers are spending more than ever using EMI financing. This is no longer a country where people rely on their savings, but a nation where the people want the best they can afford. I believe that 2020 will be a year in history for EMI adoption and growth of financial independence among Indians."
ZestMoney partnered with Xiaomi in December 2019 intending to offer customers small-ticket loans through Xiaomi's product MiCredit in India, according to news reports. The MiCredit service, which is Xiaomi's second credit solution after MiPay, provides instant credit transfers in the bank accounts of applicants where the amount of credit ranges from 7,000 rupees to 1,00,000 rupees.
ZestMoney stated that saving up was the trend earlier but today's consumers are keener on buying first and then paying later. With the help of digital EMIs, consumers are buying products that were out of their reach before. Digitisation of financial services has placed products right at the fingertips of the average Indian consumer. With the power of FinTech and the internet, purchases can be financed within seconds.