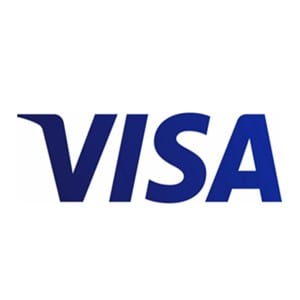 Visa has mentioned that it has seen early signs of global contactless payments growth as consumers and businesses increasingly seek digital options for everyday purchases. While this is being driven in part by the need for secure payment options that don't require touching the terminal, the speed and convenience of tapping to pay has been inspiring buyers and sellers in the Asia Pacific region to switch to contactless over the past few years, the company stated.
Visa has reported that contactless is becoming a common way to pay in Asia Pacific, accounting for 41 per cent of face-to-face Visa transactions. In markets like Australia, New Zealand, Singapore and Taiwan, tapping to pay makes up the majority of face-to-face Visa payments, at 70 per cent and higher. The company has announced that it is working with merchant partners to make the tapping experience for consumers at the checkout seamless, secure and convenient.
Here are just a few of the ways Visa and its merchant partners are working together to keep that percentage growing.
Japan: Square
Visa partner Square has proactively highlighted tap payments through a recently launched resource hub, or through an online video seminar to support merchants as they confront challenges related to COVID-19. Square, Sumitomo Mitsui Card and Visa have collaborated to share contactless insights and best practices to help educate merchants on adopting tap to pay.
Myanmar: Gloria Jean's Coffees
Digital payments are still nascent in Myanmar, but café chain Gloria Jean's Coffees is said to be one of the businesses leading the way to introduce contactless. The partnership with Gloria Jean's saw a significant increase in contactless payments, now accounting for 8 in 10 Visa transactions at the Myanmar outlets.
Vietnam: Starbucks
Starbucks implemented swivel stands for its contactless terminals, giving customers more control over their transactions. It ran a promotional campaign offering a discount on drinks when paying by Visa contactless. 4 in 10 Visa transactions at Starbucks Vietnam are now tap to pay, up from just 1 in 10 a few months earlier.
Cambodia: Lucky Supermarket
Visa and DFI Lucky, which includes Lucky Supermarket, Lucky Premium, Lucky Express and Guardian, delivered a program spanning terminal set up, point-of-sale marketing, and cashier training. Before the program, fewer than 10 per cent of Visa transactions were contactless. Now, half of all Visa transactions at Lucky Supermarket are made with a tap.
Malaysia: McDonald's
Since 2016, McDonald's Malaysia and Visa have worked closely on initiatives to make contactless payments a way of life, such as cashier training. This set McDonald's up to be able to accommodate further use of digital payments as concerns over COVID-19 increased. As of March 2020, 90 per cent of payments in-store are contactless.
These are just a few of the ways Visa and its partners are collaborating to bring safe and convenient contactless payments to consumers and businesses in the Asia Pacific region. As tapping to pay continues to grow in popularity across the region, the company enthused that it looks forward to working with its partners in all markets to drive more success stories.