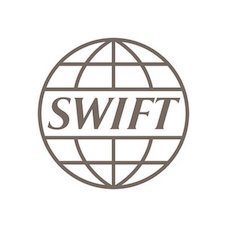 SWIFT, a provider of secure financial messaging service, on Monday launched a service to deliver global instant payments by integrating gpi, the cross-border payments service with real-time service levels, into domestic instant payments systems around the world.
SWIFT, together with gpi banks, will facilitate instant international payments with up-front fee and Foreign Exchange transparency for senders, through a combination of gpi and domestic real-time payments networks. They will also ensure 'ubiquitous' availability of instant cross-border payments globally.
"Integrating gpi, through banks, into domestic real-time payment systems reuses existing cross-border and domestic payments infrastructure, thereby minimising implementation costs and avoiding the complexities of adopting new infrastructure," the company said in a statement.
The service will be available to all types of banks' end customers, from large multi-nationals to SMEs, and from retail to e-commerce platforms. It will extend the speed and transparency of gpi deeper into domestic markets, enabling banks to leverage their existing investments to deliver a better service to their customers.
"At SWIFT, we are creating a future in which cross-border payments will be as convenient as domestic ones. It is time for the whole community to come together to seize this opportunity and establish a global real-time payments service," said Harry Newman, Head of Banking, at SWIFT.
"We will be discussing with the MIs involved in the trials how to progress to live operation and invite all domestic real-time payment systems to come and join in this exciting venture. The technology is in place, it is proven and it is now a reality that cross-border payments can be as fast as domestic payments," Newman said.
Headquartered in Belgium, SWIFT is a global member-owned cooperative and the world's leading provider of secure financial messaging services.