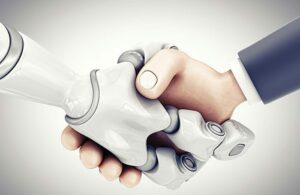 Massachusetts-based technology firm Progress has unveiled its technology incubator Progress Labs, as well as the lab's first product, an AI-driven chatbot.
Progress Labs was established to" surface innovative ideas" within Progress, and "to nurture and harness these ideas so they can be developed as a part of the company's product offerings".
The pilot program for Progress Labs took place in 2017 in which one project was selected and cultivated through the Progress Labs methodologies and practices.
This product, Progress NativeChat, is an AI-driven platform for creating and deploying chatbots. Progress NativeChat enables customer service teams to automate routine interactions, "freeing service personnel to deliver better experiences" by focusing on "higher value-added customer interactions".
"Innovation comes in many forms from many places, and we believe that our talented employees possess the ideas that will carry Progress and our customers into the future," said Dmitri Tcherevik, CTO at Progress.
"With the establishment of Progress Labs, we're giving our best and brightest a unique opportunity to explore their ideas with the full support of an established technology leader, with the goal of driving new value to our customers over time."