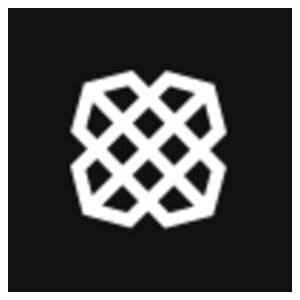 California based Plaid, a FinTech company democratizing financial services through technology has announced the launch of Plaid Exchange to accelerate consumer-permissioned data access strategies for financial institutions.
The COVID-19 pandemic has resulted in an unprecedented digital transformation for the financial ecosystem. The digital transformation that was expected to take years is now predicted to take place in a matter of months. A record number of consumers and businesses have turned to FinTech to manage their finances. The need for financial institutions to prepare themselves to meet the growing demand for digital connectivity is more than ever.
With escalated FinTech adoption, the need for financial institutions to manage unprecedented customer connections across thousands of fintech apps has also grown. Plaid had engaged with hundreds of financial institutions to understand their evolving priorities and deliver a solution that fully encompasses what a financial institution needs to implement scalable API-led data access rooted in user transparency and control.
Plaid, through its newly launched Plaid Exchange, gives financial institutions, from banks to wealth management firms, an open finance platform that includes critical tools required to manage the data connectivity their customers' financial lives demands.
The platform gives consumers the ability to maintain control and transparency into where and how their financial information is permissioned and shared which is increasingly important as more people rely on a variety of digital financial tools to manage their financial lives. Plaid exchange reduces the time to market of API solutions for financial institutions. It also removes the financial expense, which otherwise was unavoidable with standing up an API.
Plaid Exchange is an API platform for financial institutions that provides the connectivity to:
Establish token-based API connectivity: Tokenization to maintain connectivity ensures more reliable integrations with the 2,600+ apps on the Plaid network.
Optimize infrastructure load: The bi-directional Plaid Exchange integration offers smarter scheduling and load management for data updates.
Build one integration for open finance needs: It allows financial institutions to integrate with multiple data partners through the Plaid Exchange integration.
Align with key connectivity standards and principles in the industry: It reflects fundamental principles around access, consumer control, transparency, and security.
Enable new control tools for consumers: It provides consumer control center that gives their customers more visibility and control over how their financial information is shared and where their accounts are connected.
Plaid has plans to announce more products, tools and services for financial institutions to monitor and manage integrations, and more ways to accelerate digital strategies with the Plaid infrastructure in the coming months. The company has announced that its partners and FinTechs it supports can strengthen data connectivity across the Plaid network without requiring changes to integrations.
Plaid is also working with integration partners, including core banking providers and development companies like Kunai and Core10 to make it easier for banks to plug into Plaid Exchange. The company is working to make it easier for financial institutions to incorporate APIs into their broader digital transformation agendas regardless of budget size and resources. Plaid recently partnered with Microsoft to provide Money in Excel.