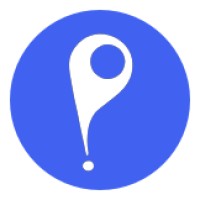 PayNearby, a Fin-Tech providing the last mile access to consumers in rural India, has enabled financial inclusion worth INR 7.75 billion to the consumers in about 115 backward aspirational districts through 3.5 million in June 2019 alone.
Incepted in April 2016 by Anand Kumar Bajaj, Subhash Kumar, Yashwant Lodha, and Rajesh Jha, Nearby Technologies offers financial or non-financial services to the underbanked and unbanked segment through its B2B2C models such as –PayNearby, InsureNearby, BuyNearby. It empowers retailers at the first mile to offer digital services to local communities, thereby boosting financial inclusion in India.
PayNearby's initiatives to tap the aspirational districts comes in at a time when India is aiming to become a $ 5 trillion economy be 2023 by ensuring a broad-based economic growth and the overall transformation of India. To drive this, economic policy think-tank NITI Aayog in early 2018 had launched the Aspirational District Program to identify 115 most backward districts of the country and aimed to quickly effectively transform them. One of the key areas identified to enable development in these regions was financial inclusion and skill development.
The company's Founder and CEO Anand Kumar Bajaj said that "Our vision is to create a business that not only stands strong on unit economics but also contributes to nation-building. Our scalable, easy to use technology combined with a committed task force has ensured that PayNearby has a far-reaching social contribution as it goes about its daily business."
Through its "Har Dukaan Digital Pradhan" campaign, the company has worked closely with retailers in these aspirational districts and brought them to the forefront of financial inclusion in partnership with Retailers Association of India (RAI). The initiative also helps in upskilling and create earning opportunities for retailer partners. Retailing which accounts for more than 8% of the country's employment and has the social reach to make meaningful changes, has been provided with the tools, technology, and training to offer a range of products to their local communities including Aadhaar banking, bank savings, insurance, access to government schemes and many more.
PayNearby has successfully enabled the availability of essential services including financial inclusion products in more than 16,700 PIN codes with the help of its  'Digital Pradhans', equipped with the tools and technology that allow them to expand their business and transient from just a retail store and much more.
As of July 2019, close to 600,000 retailers have signed up on the PayNearby platform and service 50 million customers, with a monthly transactional value of INR 40 billion and upwards.
"We will continue to work with NPCI, bank partners, financial institutions and other stakeholders to ensure basic services including financial inclusion products are made available and affordable to every Indian," Bajaj said.