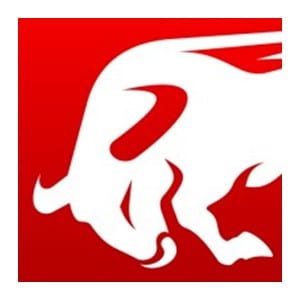 California based PayCertify, a leading online payment processor for the e-commerce, healthcare and hospitality sectors has announced that the company has partnered with Florida based dispute management specialist, Chargebacks911.
The collaboration aims to deliver complete chargeback management and mitigation system for PayCertify so as to benefit its online merchants in preventing, managing and recovering lost revenue due to chargebacks.
PayCertify has selected Chargebacks911 due to the end-to-end benefits of its merchant services. Chargebacks911 offers scalable, customisable solutions for any business of any size in any industry. It addresses both sides of chargeback issues, i.e., prevention and representment. This approach not only drives revenue recovery but proactively reduces the number of chargebacks.
"Chargebacks are never a good thing for online merchants. They're destructive, take valuable resources away from real business growth opportunities, and cost businesses millions every year. Managing chargebacks has become even more critical to businesses these days, given the global pandemic situation and the uncertainty that has come with it. That's why we've chosen to partner with the industry leader in chargeback mitigation, Chargebacks911, to support our merchants and protect them from the financial losses resulting from chargebacks and issues with an order," said Chase Harmer, CEO of PayCertify.
Even though chargeback services are often seen as a post transaction process, appropriate management has positive effects on transactions. Chargebacks911 does so by using chargeback data to help merchants identify the source of their chargeback, enabling them to better understand errors in their own operations, fraud and consumer behaviour.
"The complexities in the chargeback system often leave merchants throwing their hands in the air in frustration. However, when properly managed, chargebacks can be a great source of important information that can be used when growing a business. We're perfectly placed to help PayCertify to better inform its merchants about chargebacks, to help them reduce losses and increase revenue – and we're thrilled to be doing so," said Monica Eaton-Cardone, COO and Co-Founder of Chargebacks911.
Chargebacks911 is emphasising of finding and retaining customers. Reports show that consumers who register a chargeback that goes unchallenged are 50% more likely to file another chargeback within 90 days. The company by helping to identify which disputes to challenge will also help PayCertify's merchants reduce future claims.
Founded in 2012, Chargebacks911 is a global company fully dedicated to mitigating chargeback risk and eliminating chargeback fraud. With locations throughout North America, Europe, and Asia, the FinTech offers region-specific expertise to its global client base.
PayCertify partners with Chargebacks911 and launches new merchant services system