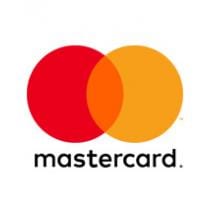 SadaPay, a FinTech challenger launching in Pakistan has announced a new exclusive partnership with Mastercard. The Islamabad-based FinTech company will enable customers to conduct seamless, faster and safer domestic and cross-border transactions by using SadaPay e-wallets. The collaboration will equip SadaPay Wallet holders with Mastercard debit cards that can be used locally and internationally on e-commerce platforms, POS and ATMs.
Brandon Timinsky, Founder and CEO, SadaPay stated, "We are launching SadaPay with a commitment to solve deep rooted problems in the payment ecosystem especially for freelancers, who contribute immensely to Pakistan. We are very thankful to the State Bank of Pakistan (SBP) for not only being so forward-thinking with their issuance of the EMI regulations, but also for being extremely welcoming to our progressive ideas to push financial inclusion…"
"Additionally, having a staple institution like The Bank of Punjab as our primary banking partner will help instill consumer confidence as we roll out innovative, digital-first products and services."
The company will not only utilise Mastercard's capabilities for card issuance but also use them as a payment processing platform.
Khalid Elgibali, Division President – Middle East and North Africa, Mastercard mentioned, "Pakistan is a rapidly evolving market which currently houses one of the largest population of young people in the South Asian region, and we know that they're increasingly looking for more tech-savvy and advanced digital payment options that meet their everyday needs. Our exclusive partnership with SadaPay showcases our commitment to enhancing the country's digital payments infrastructure and to paving the way to a more inclusive society that serves a much wider array of consumer segments…"
Furthermore, SadaPay is expected to issue over 3 million cards over the next 5 years, which will help serve a large segment of the country's unbanked and underbanked population, with a special focus on solving payment pain points for freelancers and the self-employed, therefore helping to encourage financial inclusion and improve the country's economic outlook.