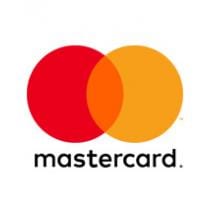 Mastercard has announced its partnership with payments technology start-up, CleverCards and payment solutions provider EML in a bid to strengthen their position in the European PayTech market.
According to the supplier, CleverCards will be allowed to deliver its first-to-market solution through the partnership. The collaboration will also boost the company's platform launch in Europe and facilitate its expansion.
Scott Abrahams, Senior Vice President, Business Development and Fintech at Mastercard, commented, "This is money reimagined for businesses and consumers. We are delighted to have partnered with CleverCards and EML to offer businesses the option to pay anyone, anywhere, anytime instantly, while delivering the highest standards of payment safety, security and regulatory compliance."
The press release states that EML, which holds an e-money license from Ireland, is the first European issuer and transaction processor to integrate with CleverCards, with its proprietary processing system providing CleverCards with a link to the Mastercard tokenization.
CleverCards is a payments technology start-up, which aims to re-invent money by allowing any business to send digital Mastercard's directly to the mobile wallet of a customer or employee by email, SMS, WhatsApp or any messaging application.
Kealan Lennon, founder and CEO of CleverCards, commented, "We look forward to continuing to innovate with Mastercard and EML over the next few years as the pace of change in payments, favours those who can be the most agile."
Nikki Evans, COO EML Payments Europe, commented, "The CleverCards platform is redefining our industry and challenging what is possible. In practically every industry category, digital has overtaken physical and we share CleverCards vision of this future. As a leading global player in the prepaid market, EML Payments are delighted to partner with CleverCards, opening up exciting new opportunities for our customers."