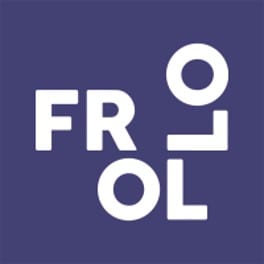 North Sydney-based NextGen.Net, a lending technology company, has announced today its acquisition of Frollo, a purpose-driven Australian FinTech and, provider of financial management and Consumer Data Right (Open Banking) solutions. The strategic acquisition transpired to help both companies lead the way in Australia's new Open Banking environment.
The addition of Frollo's complementary technology and teams will strengthen existing NextGen.Net solutions and improve lending experiences using CDR and Open Banking. Frollo will leverage the experience and resources of NextGen.Net while providing Open Banking technology for the NextGen.Net platform to reduce the cost of Responsible Lending and improve 'Time To Yes'.
Adrian Macleod, CEO & Founder, NextGen.Net enunciated, "Frollo recognised the potential of CDR early on, had a clear vision and demonstrated a singular purpose in building that vision. They are the Australian market leader in Open Banking and the Frollo platform is by far the most advanced, particularly in its use of Artificial Intelligence (AI). We are very excited by the possibilities ahead for the two organisations."
Frollo was the first FinTech in Australia to become an Accredited Data Recipient (ADR) under the ACCC's Open Banking regulations and was the first to go live with access to Open Banking data on July 1.
Gareth Gumbley, Founder & CEO, Frollo elucidated, "I created Frollo with the simple vision of helping people get ahead with their finances. Open Banking is the game-changer, giving consumers control of their data and how it is used. We are thrilled to now be part of the NextGen family, there is a huge potential for growth. We're excited to explore the opportunities for our technology in lending services alongside NextGen.Net, and leverage learnings as we continue to support our FinTech and banking partners to get ahead in Open Banking."
Frollo is helping neobanks, traditional banks, FinTechs, lenders and employers get ahead of the competition with their B2B and Open Banking solutions, including the development of API-led digital money management features that can be integrated into a white label solution or third-party app – which as of last week, now uses Open Banking data.
As part of the transaction, the Frollo brand and business will continue to operate independently, with new projects to accelerate the adoption of the Consumer Data Right. Frollo is seeing demand increasing from banks and non-traditional finance businesses who wish to apply Frollo's AI to aggregated or first-party data to help customers make better decisions.
NextGen.Net is focused on delivering quality products and services to a range of banks, non-bank lenders and brokers. The company makes lending easy for ADIs, and loan originators such as mortgage brokers and bank staff. NextGen.Net and Frollo will continue to pursue their independent visions while leveraging each other's experience as leaders in complementary industries to lead the way with Australia's Consumer Data Right.