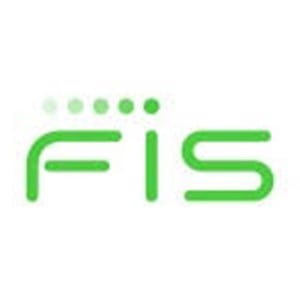 Financial services technology provider FIS has announced that the FinTech is offering new simplified pricing and contracting model for qualifying U.S. community banks and credit unions (CUs). The model is expected to enable community banks and CUs bring new products and services to market quickly while controlling expenses and maximising the efficiency and resiliency of their operations providing them with a better position to succeed, considering the current health crisis.
The new program adds to the company's previously announced service level agreement designed to simplify its clients' engagement experience with FIS.
The COVID-19  outbreak has affected communities, small businesses, community banks and credit unions significantly. Many communities now are making plans to return to more normal business operations in the months ahead. Community banks and CUs are preparing their activities to ensure they are ready to serve their customers in a post-pandemic economy.
​​​The new contracting model allows qualifying community banks and CUs to purchase an integrated bundle of leading-edge technology solutions via flat fee, affordable month-to-month subscription model. The contract eliminates required term lengths, exclusivity requirements and liquidated damages and provides clearly defined fees around deconversion services.
​​​"More than a year ago we committed to being the easiest financial technology provider in the industry to do business with by dramatically simplifying their buying experience with FIS. We delivered on that commitment by announcing an industry-first service level agreement for clients of many of our cloud-based applications. Now we are taking that commitment a big step forward by launching a new pricing and contracting model for our qualifying community bank and credit union clients that accelerates their ability to access the innovative technology they need to serve their customers as economic conditions improve in the post-COVID 19 marketplace," said Bruce Lowthers, President, Banking and Merchant Solutions at FIS.
The contracting model is expected to provide flexibility to financial institutions in budgeting while experiencing less volatility to their bottom-line expenditures. It will also enable community banks and credit unions to accelerate their technology strategies with a financially stable partner. FIS is leading the way of transforming the buying experience for qualifying community banks and credit unions through its new model.
​​​"We were impressed when FIS approached us about this transformative program. The ability to bundle solutions relative to our business needs creates the opportunity for us to be more creative and flexible while better controlling our back-office expense. Plus, it just makes sense in today's volatile market," said John Dickson, chief operations officer, Coastal Community Bank.
Established since 1968, FIS is a provider of technology solutions for merchants, banks and capital markets firms globally.  The company recently partnered with Neobank Bambu to bring mobile-only banking services for the U.S. unbanked and underbanked. The FinTech is a Fortune 500 company and is a member of Standard & Poor's 500 Index.