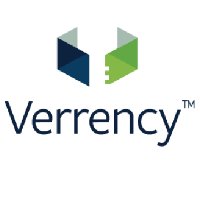 Australian payments technology startup, Verrency, is enabling payments innovation for Liv., Emirates NBD's lifestyle digital only bank for millennials. The agreement will enable Liv. to leverage Verrency's cloud-based payments service and fintech partners to enable cost-effective delivery of a multitude of value-added services to customers.
Launched last year, Liv. is a mobile-only bank offering a lifestyle-based banking experience targeted at millennials. It is reportedly one of the fastest growing bank in the country, with over 150,000 customers as of date. Liv.'s platform integrates lifestyle preferences with banking, helping customers keep track of their daily life and their finances on one app. The bank's features include instant and completely paperless account opening, fund transfers through social media channels, carrying out instant bill splits with friends, tagging expenses to keep track of spends, international 60-second remittances as well as curated daily feeds of selected deals and happenings in the UAE personalized to the customer's preferences.
Verrency, founded in 2016, enables banks to cost-effectively deliver the latest value-added payment capabilities and curated FinTech services – via V+, their FinTech marketplace – to their customers without replacing or heavily modifying their existing payments infrastructure.
Verrency's Commercial Director for Asia and Middle East, Aaron Oliver, said: "Verrency will enable Liv. to deliver on its innovation-led proposition by launching multiple global firsts in payments technology and rapidly deploy value-added services to UAE consumers. By subscribing to the Verrency service, Liv. will be able to cost-effectively remain at the forefront of digital banking by continually enhancing its capabilities via easy connections to multiple service providers without requiring significant change in its existing payments and technology infrastructure."
"We are using technology to improve the way consumers experience banking," said Jayash Patel, Head of Liv. "As a digital only bank catering to the connected generation, we constantly seek ways to outpace traditional players, and our partnership with Verrency will enable us to securely deliver innovation at fintech pace."