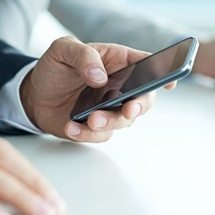 Unprecedented times call for innovative ways to maintain business continuity, and these are challenging times for the banking sector too. Banks across several developing countries in India, Hong Kong, the US, and Singapore are launching banking services on popular messaging app WhatsApp.
In India, leading private sector lenders such as ICICI Bank, Kotak Mahindra, IndusInd, and HDFC Bank have already launched banking services on the Facebook-owned messaging platform. A leading small finance bank Fincare has also joined the more prominent players. The banks have tapped WhatsApp to provide the necessary banking requirements of the customers even as the country is under a nationwide lockdown following the novel Covid19 virus outbreak.
Anup Bagchi, Executive Director, ICICI Bank, said while launching the service, "Our retail customers can execute a host of their banking requirements on their own, without visiting a branch. The services are instantaneous and secure. With the growing prominence of social media in every-day life, we believe that this would add immense convenience to our customers, as it allows them to the bank while they are on social media."
Hong Kong-based Hang Seng Bank, a banking and financial services company, has launched a similar service for all the WhatsApp users in the country. The chat feature aims to provide a direct connection to the company's retail virtual assistant, called Haro, that keeps the bank's users up-to-date with the latest information about the services. It can also offer assistance with credit cards, mortgages, personal loans, insurance products, and various special offers along with foreign exchange or market outlook updates and reports through WhatsApp in English, Chinese, and Cantonese.
Banks worldwide have been facing a more significant challenge to manage anxious customers and also to maintain business continuity. They have been quite agile to launch the banking services on social media platforms even at a time when data privacy and cybersecurity threat remains a far more significant challenge.
Experts feel that social media banking services are nothing but an extension of SMS banking. Still, with added features besides, it is cost-effective and convenient for users, who are comfortable with WhatsApp. In India, there are over 300 million users, and it is the most popular and reliable chatting app. The app has also got permission from the Reserve Bank of India to start the real-time UPI payments in a phased manner soon.
Navin Surya, Chairman Emeritus of Payment Council of India is of the view that "50%-70% of the banking services can be done through social media platforms with less dependency on the call-centers. Through chats, you know where to re-start the conversation from. These are great tools to maintain business continuity during such unprecedented times."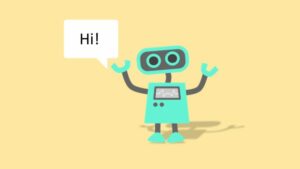 He further added that while currently, banks are using these platforms to provide information regarding a user's account, eventually, they would tap the transactional banking services too.
"These are effective solutions and also cost-effective. Besides, it is useful to stay in touch with customers who have never used a mobile banking app or net banking yet," said Mandar Agashe, Founder of Sarvatra Technologies that help in the digital transformation of several small and co-operative banks in India.
According to industry reports, not more than 35 % of the private and national bank account holders have used mobile or net-banking.
While Covid19 has forced several banks globally to tap the social media route, historically, finance and social media have had issues due to the former's legacy issues and outdated practices. In contrast, there have been security concerns for platforms such as WhatsApp and Facebook.
Agashe feels that banks in India are cautious and concerned about security breaches and that the security issues on the social media platforms are the same as the SMS banking and that the banks would have considered all that before rolling out these services.
Gaurav Tiwari, a FinTech expert and ex-HDFC banker, said that while SMS banking was secure, it failed due to bad user experience and not because of high costs. However, Whatsapp, in combination with a competent context-based chatbot, would be an excellent self-service option for customers, he added.