IBS Intelligence (www.ibsintelligence.com), a global leader in banking technology research, along with its group company Cedar Management Consulting LLC. (www.cedar-consulting.com), a leading global financial services consulting firm, is organizing its third FinTech Roundtable in Dubai tomorrow.
CedarIBSI Fintech Lab Knowledge Round-table, the monthly event will take place at the CedarIBSI's FinTech Lab, which was created about a year ago to help global FinTech startups and companies tap the opportunity in the burgeoning financial services market in the Middle East. There are currently about 16 rapidly growing FinTech's who are cohort members of the lab.
The lab, which is located in the Dubai Internet City, aims to help suppliers access the $10 billion banking technology opportunity in the Middle East market. Besides, the lab provides banks and insurance companies with an opportunity to test and experience global FinTech products within the region in an innovative environment.
The overall focus of the upcoming roundtable is corporate banking and would delve into topics such as transaction banking, treasury management, capital markets, and risk management. Some of the key speakers are from leading Middle East banks such as Mashreq Bank, DIB, EmiratesNBD and Al Mashraf among other lenders.
Some of the lab's FinTech members such as Fournxt, Clayfin,  Profile Software, Expleo,  I-exceed along with some non-members like Finastra would also be part of the discussion.
Banking technology opportunity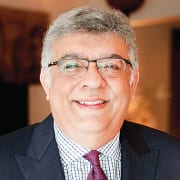 Sanjiv Anand, Chairman of CedarIBSI, said " We have a 20-year track record of helping banks transform their business model and technology in the region. We are hoping to leverage our strong regional knowledge in helping global FinTechs participate in the opportunity, and at the same time share global banking technology trends with bankers in the region."
The Cohort member benefits include:
Market Access: Provide start-up, emerging, and recognized suppliers an opportunity to access banking opportunities within the region leveraging our 20-year presence and markets connects assisting banks in developing & executing technology transformation.
Virtual Sandbox: The Lab will offer a virtual sandbox to banks & suppliers to allow for rapid product showcasing, but more importantly, quick POCs supported by our project management capability.
Investor Access: We will leverage its connections with family offices, private investment offices, VC, and PE funds, encouraging them to evaluate & potentially invest in FinTech firms seeking capital carefully.
Growth Enablers: Our strategy consulting teams can assist cohort members with regional and global corporate growth strategy leveraging its 30-year expertise in this area.
Lab Facilities: The state-of-the-art Lab facilities include private cloud, hot seats & conference room facilities, sanitized data sets of bank customer data that can be used in a POC, and range of other standard workspace conveniences.