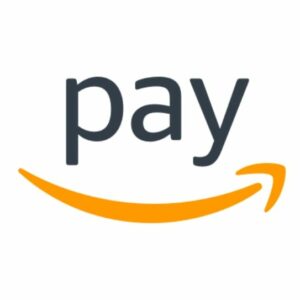 Amazon Pay India Pvt Ltd., the digital payments arm of global e-commerce giant Amazon, has received a fresh infusion of  INR 13.5 billion or $19.3 million from its Singapore and Mauritius0-based parent entities, as per a filing with the registrar of companies (RoC).
As per the funding documents accessed on business intelligence and information platform Tofler, Singapore-based Amazon Corporate Holdings Private Limited and Mauritius-based  Amazon.com Inc Limited, the funding into Amazon Pay has been done through the issuance of equity shares worth INR 1.3 billion. With the fresh funding, the total investments or funding that Amazon Pay has received stands ar INR 43.3 billion.
Amazon Pay is a leading digital payment solutions player in the county and competes with players such as Paytm, PhonePe and Google Pay. Most of the mentioned companies have also secured fresh funding in the Indian digital space even at a time when the mobile or digital payments are evolving in the country. Global players such as PayPal, American Express and Citi Bank are also upping the game.
Started in 2016 as a prepaid wallet service, Amazon Pay India has been providing online payment services such as bill payments to buying mutual funds via BHIM app on the Indian government-backed real-time payments interface UPI. However, before its launch, Amazon had gone live on UPI in collaboration with Axis Bank to facilitate digital payments that are likely to more than double at $135.2 billion by 2023, as per industry reports. The payments firm has also launched peer-to-peer payments in April 2019. It also on added support for unified payment interface (UPI) through a tie-up with Axis Bank in February 2019.
Amazon Pay's fresh funding would also help the payments platform get a major boost to compete with its rivals in a country that is upping its payments game every year. The Indian banking regulator Reserve Bank of India (RBI) has announced a slew of measures over the last few months, including the latest announcement on allowing video-based KYC, that would help FinTech players and banks in the country to drive the government's idea of India as a less-cash society.
Meanwhile, the American retail behemoth has been working towards enabling payments through Alexa, its AI-backed virtual assistant speakers. Recently, Amazon had announced it has partnered with ExxonMobil, and Fiserv let consumers use Alexa to make gas payments at the pump from their car.