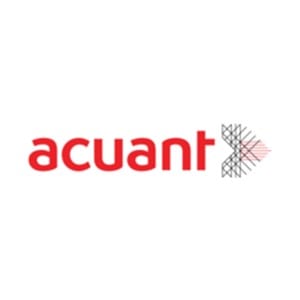 California based identity verification solution provider Acuant has announced that the company has acquired former strategic partner IdentityMind, creator of Trusted Digital Identities.
Acuant, with the acquisition, is planning to expand its area of digital identity lifecycle by combining its proprietary Trusted Identity platform for identity proofing and verification with IdentityMind's Digital Identity Platform for identity creation, transaction monitoring, risk scoring, and regulatory compliance (KYC and AML).
"Never before has identity been so critical to building and maintaining a stable and productive economy. Businesses must rely on trusted identities to successfully transact, fight fraud and stay compliant. Our Trusted Identity Platform, now with IdentityMind's orchestration layer, creates a new standard in identity verification," said Yossi Zekri, President and CEO of Acuant.
Together, the companies are planning to provide an advanced orchestration hub that provides accurate risk decisioning, while allowing businesses to perform faster and enhance the user experience across all channels.
"As digital transactions continue to see massive growth, understanding who's on the other end of the transaction is key to reducing fraud, managing risk and complying with regulations. This evolution of the Acuant Trusted Identity Platform with IdentityMind positions them well in the dynamic market for identity orchestration platforms," said Trace Fooshee, Senior Analyst with Aite Group.
"Establishing trust in customers and understanding risk is a vital part of success in the digital world. That's why we built our platform around digital identities, creating and proofing 350+ million identities and earning 10+ patents along the way. There is more Trusted Identity innovation to come and we look forward to working with Acuant to make it happen," said Garrett Gafke, CEO of IdentityMind.
Los Angeles based Acuant is an identity verification, document authentication and fraud prevention technology services provider. The company is said to have over 30 patents currently.