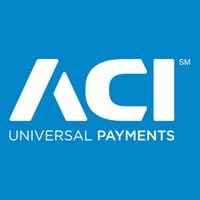 ACI Worldwide announced today that the British food retailer, The Co-operative (Co-op) has selected its fraud management solution, ReD Shield, in a bid to prevent eCommerce payments fraud.
ACI's offering comprises a real-time fraud management solution that can be customized to the requirements of eCommerce merchants and payment service providers. It forms a part of the supplier's UP eCommerce Payments solution.
"As online shopping continues to grow, the security of online channels is not only top-of-mind for consumers, but paramount for merchants. ACI's ReD Shield helps merchants to pinpoint fraud by combining machine learning, predictive and behavioural analytics, positive profiling and customized rules. It is one of the most sophisticated fraud prevention solutions on the market today, enabling merchants to continuously monitor and refine their fraud prevention approach to stop fraud faster," said Andrew Quartermaine, vice president, ACI Worldwide.
According to the supplier, the food retailer utilises its Payments solution for its card processing operations and to secure payments data through Point-2-Point Encryption (P2PE) and ACI also has undertaken a cloud-based wallet service for Co-op's loyalty membership scheme.
"The Co-op is focused on delivering ease, speed and convenience for today's time-pressed shoppers – it is all about providing what our members and customers want and need, and emerging technologies play a key part in creating differentiation and choice in a challenging and competitive sector," said Dave Robertson, Retail IT Director, Co-op. "Safety and security is our number one priority and underpins our use of the latest technologies. That is why we are pleased to continue our relationship with ACI Worldwide and implement its powerful fraud prevention capabilities."
Recently, ACI Worldwide announced it has achieved Oracle Validation Integration for its UP Merchant Payments solution with Oracle Retail Xstore Point of Service.