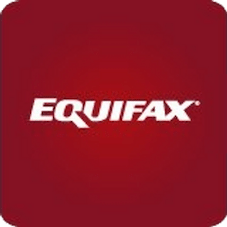 Analytics and technology company Equifax has acquired the commercial credit risk underwriting firm PayNet, in a bid to drive customer growth in the small and medium commercial space.
"Equifax is focused on being a global leader in differentiated data, advanced analytics, and technology that creates innovative solutions and insights for our customers," said Mark W. Begor, CEO, Equifax. "We are intensely focused on adding unique and valuable data assets to couple with our industry-leading data and analytics capabilities. The PayNet acquisition brings unique and valuable commercial leasing data assets to our leading commercial data assets and insights capabilities to enhance decisioning and access to credit for small and medium-sized businesses."
According to the supplier, Equifax's data combined with PayNet's differentiated and valuable commercial leasing data assets and capabilities is expected to strengthen the Equifax Commercial business, data assets, and analytics capabilities. The partnership will provide solutions to commercial customers and assist them in the efficient management of their respective organizations.
"I co-founded and ran PayNet with the belief that when commercial lenders are assured of risks, they are more likely to make credit available, unlocking opportunity for small businesses. I believe this aligns perfectly with the Equifax vision," said Bill Phelan, president and co-founder of PayNet. "The combined companies create the premier set of data on the private credit market in the U.S. and Canada. This will help our customers grow safely and more importantly help Main Street American business gain access to needed capital."
Established in 1899 and headquartered in Atlanta, Equifax is a global data, analytics and technology company. Equifax operates or has investments in 24 countries in North America, Central and South America, Europe and the Asia Pacific region.
Established in 1999, Paynet Inc provides credit ratings on small businesses enabling lenders to manage credit risk, grow earning assets and operate credit processes at a lower cost.