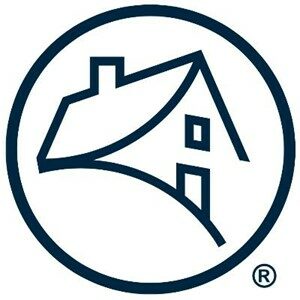 Fannie Mae, a leading source of financing for mortgage lenders, has announced the joining of Simon Johnson and Christopher J. Brummer to its Board of Directors.
The company expects to gain expertise from the new members at a time when the firm continues to remain focused on the safety & soundness of its business while providing liquidity to the mortgage market and enabling affordable housing for the people of America. Additionally, Fannie Mae extended the Board term limit for Robert H. Herz by 3 years allowing him to serve on the Board through June 2024.
"We're pleased to welcome both Simon and Christopher to Fannie Mae's Board of Directors. They are proven public policy leaders adding noteworthy financial technology, economic, and regulatory experience to our exceptional Board. I also want to thank Bob Herz for his continued service on our Board and the benefit of his counsel and audit expertise as we collectively guide Fannie Mae in its drive to create a stronger, more stable housing market," said Sheila C. Bair, Chairwoman of the Board, Fannie Mae. 
Since 1997, Mr Johnson has served as a professor at the MIT Sloan School of Management. He is currently the Ronald A. Kurtz Professor of Entrepreneurship & Head of the Global Economics and Management Group at the MIT Sloan School of Management. Currently, Mr Johnson is also a research associate for the National Bureau of Economic Research, a private, nonpartisan organization that facilitates cutting edge investigation and analysis of major economic issues. He is currently a member of the Systemic Risk Council, an advisory board member for the Institute for New Economic Thinking and Intelligence Squared. Mr Johnson is the cofounder of Baselinescenario.com and also the author of various publications.
Mr Brummer is the Faculty Director of the Institute of International Economic Law and Agnes N. Williams Professor of Law at the Georgetown University Law Center, where he began teaching in 2009. He is the founder of DC Fintech Week, a cofounder of the Fintech Beat podcast and newsletter for CQ Roll Call, and the author of numerous publications. Currently, he is a nonresident senior fellow for the Atlantic Council's GeoEconomics Center, a member of the Commodity Futures Trading Commission's Subcommittee on Virtual Currencies, an advisory group member for the Digital Dollar project and an advisory council member for the Alliance for Innovative Regulation. 
"Simon and Christopher bring deep economic, regulatory, and business expertise, enhancing our already talented and diverse Board and providing unique and valuable insights to Fannie Mae as we continue advancing our mission to sustainably serve homeowners and renters by providing liquidity to the residential mortgage market through all market cycles," said Hugh R. Frater, Chief Executive Officer, Fannie Mae.